Flipping the Classroom in Engineering and Project Management
When UMD professor Jocelyn Davis's Managing Project Teams course meets in person, it's not so that she can deliver a lecture. Her lectures are already provided to students as short videos they watch before class. Instead, she uses the in-person time for more active learning techniques so her students actually apply what they have learned from the videos, readings, problem sets, and other "pre-work" activities.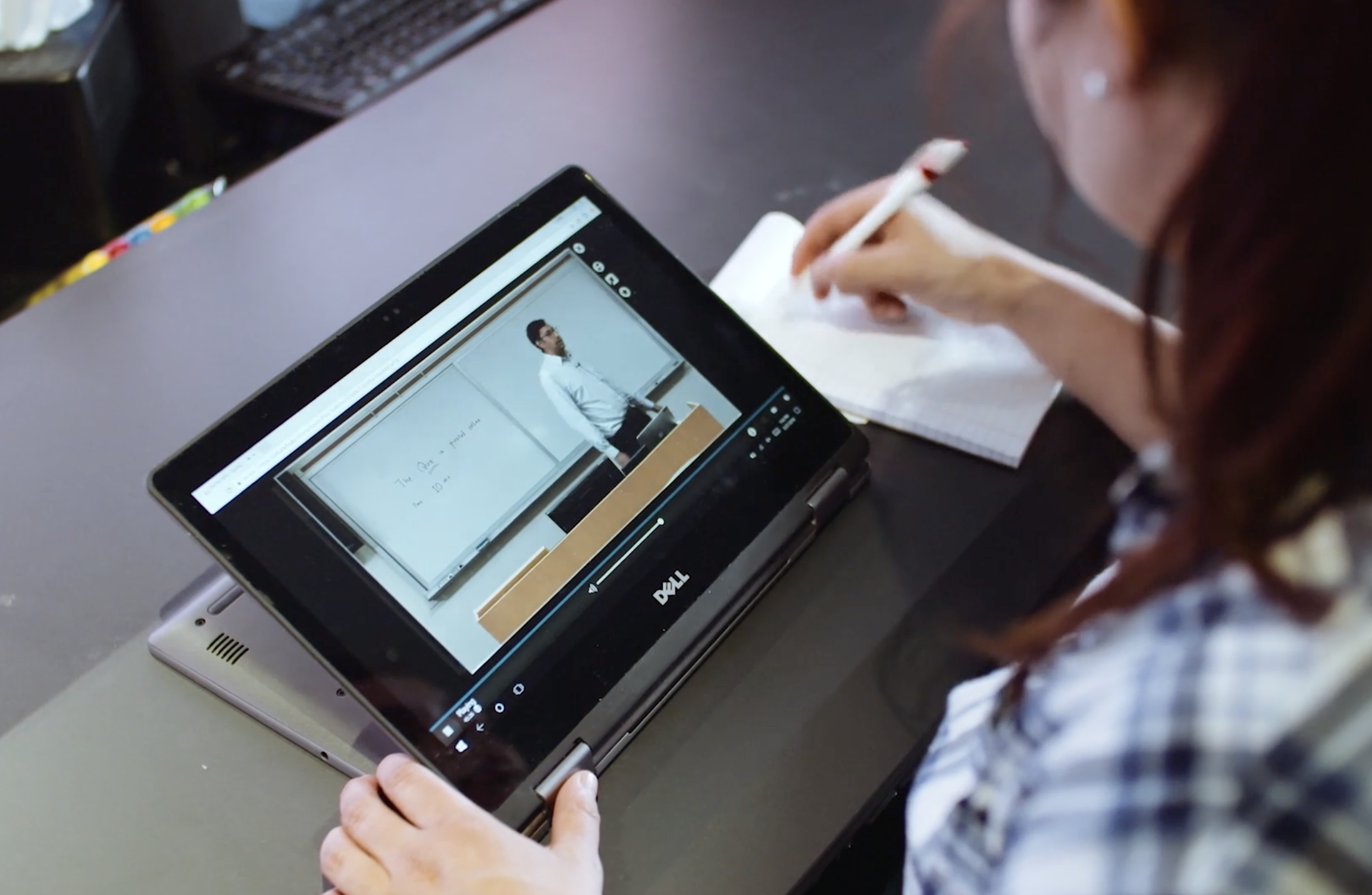 It's part of a "flipped classroom" approach to learning that UMD's Project Management Center for Excellence, part of the civil and environmental engineering department, has been developing over the past several years. In the COVID-19 era, such strategies have taken on added significance since well-designed in-person "flipped classrooms" can easily be moved to an online environment.
During the lockdowns of early 2020, university professors all over the world had to make a quick transition from in-person classes to an online format: a bumpy ride for some, but much less so for Davis. The pre-work components of her class were already developed and asynchronous. For the "live" class time, she has students log into Zoom sessions where they engage in an active learning environment that reinforces their pre-work activities, Instead of "live" lectures, students apply their new pre-work knowledge through breakout groups, debates, case studies and other active learning techniques under the careful and knowledgeable facilitation of the instructor. This fall, the Center has also initiated a pilot of the social learning platform YellowDig for online discussions and collaboration.
"The goal is for the online and on-campus learning experiences to be as similar as possible," Davis said.
Many of the "flipped classroom" teaching strategies used by Davis and her colleagues reflect the culture of the Center to continuously develop innovative and engaging education for its learner community. Many of these strategies the Center has learned from developing highly successful Massive Open Online Courses (MOOC) on topics such as agile project management, leadership, and communication, all via edX. The courses have proven to be wildly popular, with current enrollments exceeding 130,000 worldwide, plus they have won a succession of accolades, including Top 100 MOOC and Best Online Courses of All Time rankings from Class Central, a search engine and review site for MOOCs.
"If you want to design a course well—that is, in a way that engages students and maximizes their learning—you're going to want to design it as a flipped classroom. And then you can easily teach it online or in-person."
"We're delivering the content people really want and need right now: the most cutting-edge topics, delivered in a quick-hit format with proven enforcement techniques," said John Johnson, the Center's strategic program manager and chief architect of its MOOC programs.
While the MOOCs primarily serve an adult population of working professionals—busy people with very specific learning goals and a need for flexibility and efficiency—many of the principles and practices can also be applied to online education for undergraduates and graduate students. One key finding: keep video lectures short and well-focused. Students, Johnson says, learn better when information is presented in manageable "chunks"; they tend to tune out during longer presentations.
John Cable, director of the Project Management Center for Excellence, says that "flipped" or "blended" models are proving to be effective for both online and on-campus learning—and, in many ways, an improvement over the traditional "sage on a stage" approach. "It results in an engaged active classroom, rather than the passive experience of just sitting in a lecture hall trying to stay focused and take notes," Cable said.
"If you want to design a course well—that is, in a way that engages students and maximizes their learning—you're going to want to design it as a flipped classroom," he said. "And then you can easily teach it online or in-person."
Visit pm.umd.edu for more information about the Project Management Center for Excellence, including news updates and the director's blog.
Published September 17, 2020