Cirillo Named MTI Interim Director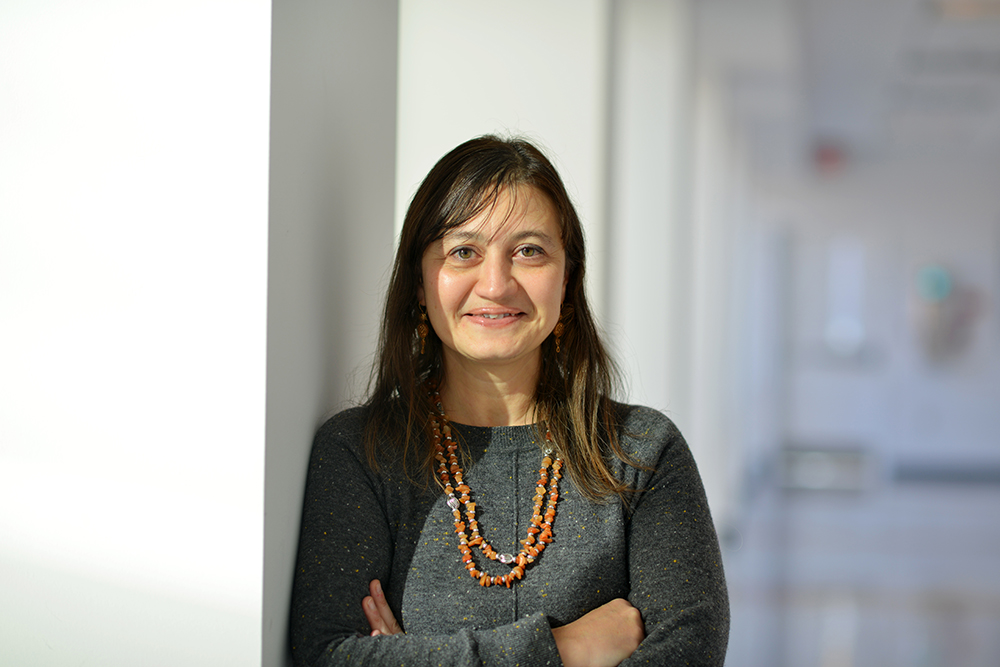 Cinzia Cirillo, professor of civil and environmental engineering at the University of Maryland (UMD), has been named interim director of the Maryland Transportation Institute, a UMD-based hub that brings together researchers from multiple fields to tackle today's most pressing transportation challenges.
An expert on travel behavior and a strong proponent of interdisciplinary collaboration, Cirillo's work spans areas such as discrete choice analysis, advanced transportation demand modeling, large-scale model systems, value of time studies, data collection and analytics, survey design, transportation and energy, new technology vehicles, and environmental impacts. She is currently chair of graduate programs at the UMD CEE department.
"I am very excited that Professor Cirillo will be taking on this important leadership role at MTI," said Alba Torrents, interim chair of the department.
According to Cirillo, her primary aim as chair will be to maintain MTI's high level of service to the transportation community. "Our goal is continued excellence in research, education, and projects," she said.
MTI supports the state of Maryland, federal agencies, and national and international companies by providing a wellspring of expertise to tackle transportation priorities, Cirillo noted. "Decision makers and stakeholders identify critical issues in the transportation system, and then we provide the research capabilities needed to address the challenges," she said.
These challenges include everything from reducing congestion and boosting the use of public transit to reducing pedestrian and bicyclist fatalities–all examples of research areas that MTI has tackled in recent months.
"Because transportation intersects with so many other societal and human considerations, progress in the field increasingly requires collaboration across disciplines."
The institute embraces a data-driven approach, leveraging unique capabilities that include access to real-time mobile device data as well as the Regional Integrated Transportation Information System (RITIS), housed at the Center for Advanced Transportation Technology Laboratory.
Seed grants awarded by MTI have covered topics ranging from electric scooter mobility to the effects of eliminating fares on a city bus system. The latter project is being led by Cirillo in collaboration with Anna Alberini, a professor in the UMD Department of Agricultural and Resource Economics.
MTI also hosts the Build America Center, established as a resource to help decision-makers implement innovative highway project finance and delivery methods, including public-private partnerships (P3). Established in collaboration with the Federal Highway Administration and the Build America Bureau, the Center commenced its activities in April 2022.
In 2020, MTI made national headlines by standing up a COVID-19 Impact Analysis Platform that pulled in mobile device data in order to glean real-time insights into mobility behavior during the pandemic, compliance with social distancing guidelines, economic impacts, and other variables. These data-gathering capabilities continue to be utilized by MTI researchers on a wide range of projects, including a revamp of the U.S. National Household Travel Survey.
"We have people working on transportation problems everywhere on campus, including in economics, statistics, computer science, the iSchool, engineering, architecture, and public health," Cirillo said. "Because transportation intersects with so many other societal and human considerations, progress in the field increasingly requires collaboration across disciplines."
"But bringing people together from several departments is not easy," she added. "You need a structure to do this, and MTI provides such a structure. It is well-positioned to advance collaboration across multiple fields."
Published May 19, 2022