Ballard, Oberholtzer Selected for NOAA Hollings Award
This year, two undergraduates in the civil and environmental engineering (CEE) department, Maguire Ballard and Daniel Oberholtzer, both received the National Oceanic and Atmospheric Administration's (NOAA) Hollings Award. This award provides academic assistance and a full-time summer internship with NOAA. The two high-achieving sophomores are both pursuing the environmental and water resources track in CEE. They are also friends and will be roommates next year.
Daniel says he heard about the scholarship through an email to the CEE student listserv, and thought it would be a good opportunity, since he wanted to work for a government agency. He had been doing research with a graduate student funded by one government agency, the Maryland State Highway Administration, and was also inspired by his father's work for DC public transportation. He knew the internship part of the award would have "many departments to choose from" in terms of what his placement would look like.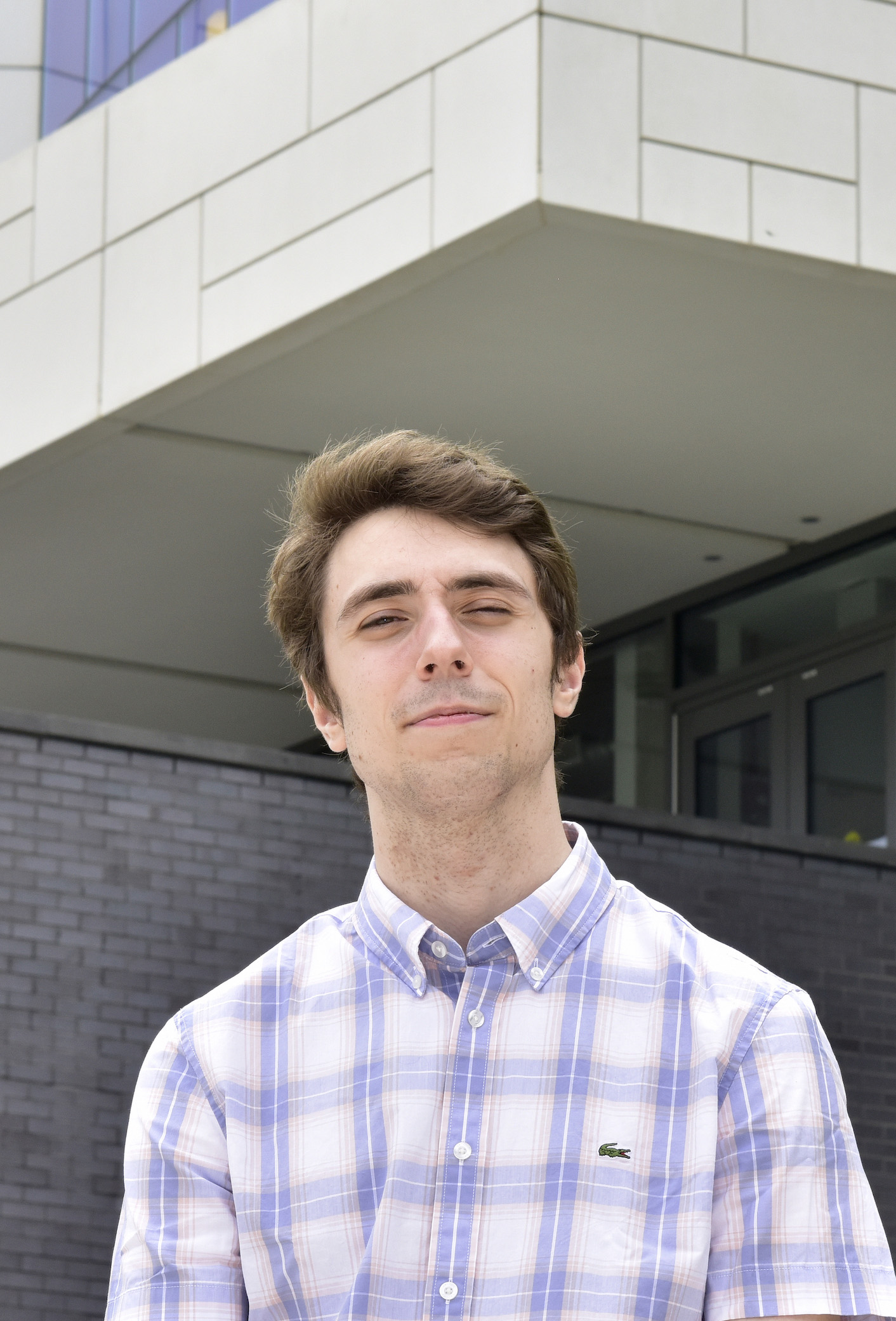 Maguire says he heard about the scholarship through emails from both the Clark School and College Park Scholars to their listservs. Both Daniel and Maguire wondered if they would be eligible, and Maguire even spoke to the scholarship's program director, who confirmed that he was. He applied in late January, and waited in anticipation until he heard back on April 1st. Daniel applied and heard back at about the same time, but it wasn't until they saw each other's names on the award email that they each even knew the other had applied.
Maguire says the financial part of the award will definitely "make life easier," since he won't have to focus on finances as much while attending classes. Daniel similarly says that it's "nice to feel you have a secure position." They are both especially interested in the internship they will get to do with NOAA in Summer 2023.
Daniel calls NOAA his "top choice place to work," and is looking forward to gaining experience, especially field experience as well as modeling with CADD and GIS. "You can learn all the programs but can't really understand it until you're out in the field," he says.
Maguire is interested in how the internship will broaden his perspective. CEE students often don't think of NOAA as a potential employer; thus, he says, "It will be a diverse experience not a lot of civil engineers get to have." He believes the internship will give him the chance to expand his understanding of what he can do with his degree, while still being applicable to the CEE field. One idea he has for the internship is working with sensors.
Maguire's advice to fellow CEE students considering applying to this scholarship in future is that "if anyone feels they're remotely qualified, they should apply." Since NOAA receives relatively few applications from CEE majors, he points out, those who do apply have a good chance of being selected, since the agency seeks a diverse set of majors.
Daniel agrees with this observation, and adds that students applying for internships and scholarships shouldn't get discouraged if the process is difficult. "You'll find the right place that is a good fit for you," he says. It appears that Daniel and Maguire have done just that, and will thrive with the opportunities the Hollings Scholarship provides.
Published May 17, 2022