Incubator Hatches COVID-19 Solutions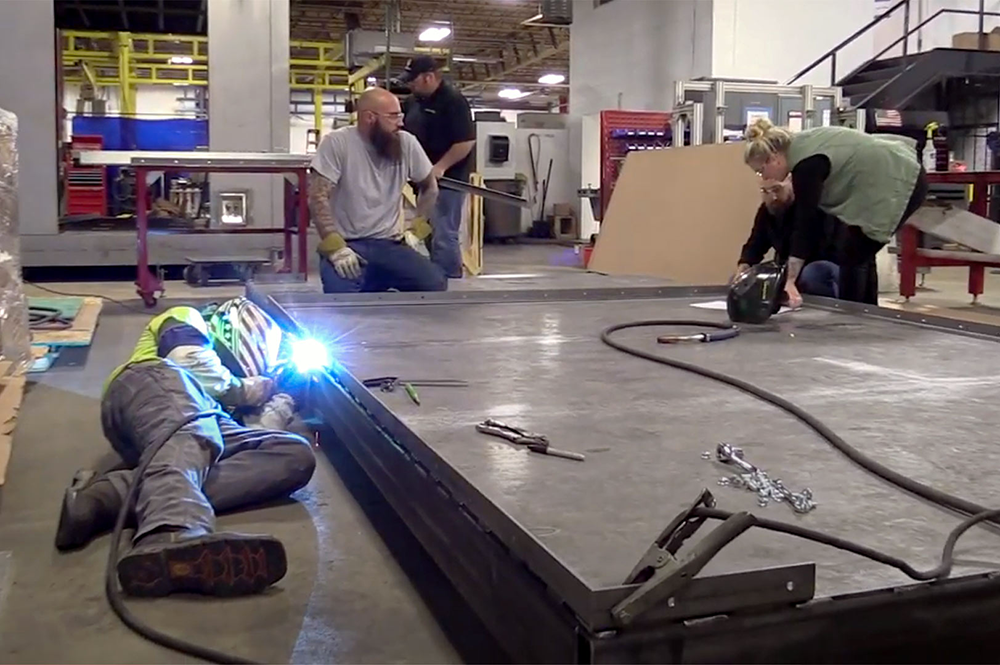 It started with a simple goal: Create a 3D-printed mask that could be used when personal protective equipment (PPE) is in short supply, just to see if it could be done.
Soon, the staff at TechPort, a University of Maryland-supported business incubator in St. Mary's County, was handling a much larger operation, with dozens of local engineers joining in after word spread to produce face shields, breast pumps-turned-ventilators, and a device to sterilize PPE using heat.
"It went from just being an experiment to, 'We actually think we need to make sure people in our medical community in Southern Maryland have access to'" much-needed equipment, said Tommy Luginbill, TechPort director. He estimates that some 70 face masks and 200 face shields have been manufactured and donated to medical personnel and first responders.
No matter how many masks and shields they produce during the coronavirus pandemic, Luginbill said, eventually the supply will run out. So his team turned to the idea of sterilizing equipment with heat based on research that shows that many viruses die at 157 degrees Fahrenheit after 30 to 60 minutes.
Teaming up with a local steel manufacturer, the team designed a box about half the size of a shipping container that can hold about 7,000 masks. The device was tested Friday at the University of Maryland Charles Regional Medical Center, and the group is working toward FDA approval.
"The thought of being able to help even just a single person is motivation in and of itself for us to continue this ventilator design."
Luginbill's team has made the designs for the masks and shields open-source, and local manufacturers, as well as individuals and manufacturers abroad, have printed equipment based on them. "We don't want to hold on to any of this information because it's a public good," he said.
TechPort engineers and colleagues Brandi Gerstner, Rachel LaBatt, and Alex Scott—a 2018 graduate of UMD's A. James Clark School of Engineering—also pitched in with an idea that struck Gerstner, a mom: Why not see if it was possible to create an emergency ventilator by altering the suction power in a breast pump to expel air? Using an X-Acto knife to cut the tubes, she made it happen.
"We simply switch the inlet and outlet tubes on the pump inside of the device so that it blows instead of sucks," said Scott.
With 11 breast pumps modified so far—and 100 more machines donated over the weekend—Gerstner, LaBatt, and Scott are hoping to perfect the design and get the FDA approval required before the device can be used to help critically ill patients breathe.
"The thought of being able to help even just a single person is motivation in and of itself for us to continue this ventilator design," said LaBatt.
This story originally appeared on Maryland Today.
Published April 16, 2020