Maryland Engineers Receive Coronavirus Research Seed Fund Awards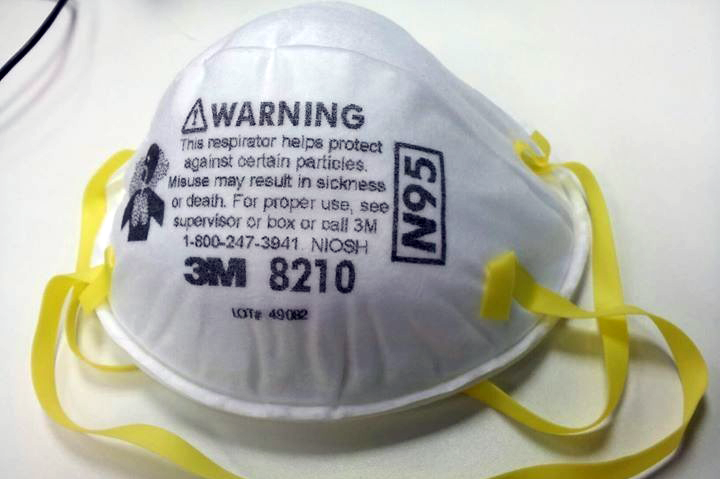 A pop-up COVID-19 clinic inspired by the art of origami. New ways to sterilize face masks and protective equipment with radiation. Novel drugs to fight the novel coronavirus.
The pandemic may have temporarily halted much of the ongoing work in labs and centers on the University of Maryland campus and around the globe to reduce the risk of spreading the virus—but it also unleashed a torrent of creativity from researchers eager to help society through this difficult passage.
UMD's Division of Research announced 11 recipients of Coronavirus Research Seed Fund Awards after inviting proposals from across campus that utilize the university's research strengths to rapidly contribute to human health and related outcomes with respect to the 2019 novel coronavirus (COVID-19), including prevention, control, and response efforts.
Two research teams from the A. James Clark School of Engineering are among the 11 recipients. They are:
Bio-inspired Hydrogels
Led by: Gregg Duncan, Assistant Professor, Fischell Department of Bioengineering
Bioaerosols are tiny airborne particles that either contain living organisms, such as bacteria or viruses, or were released from living organisms, such as pollen or dander. While scientists have long collected and studied bioaerosols to learn more about their impact on human health, none of the collection media used today in bioaerosol sampling has been specifically designed for the isolation of virus particles. To address this, Assistant Professor Gregg Duncan and members of his lab are working to develop a bio-inspired hydrogel filtration media that mimics how the body's own mucus "catches" inhaled virus particles and other pathogens in efforts to prevent infection. One of the group's main objectives is to develop wearable bioaerosol sampler devices that can efficiently capture airborne COVID-19 particles. The team's hope is that hospital staff and other frontline workers could wear the devices to determine if they have been exposed to the virus, even before they exhibit symptoms.
Radiological Sterilization and Recycling
Led by: Timothy Koeth, Assistant Professor, Department of Materials Science and Engineering
Local hospitals do not have the supply of N95 respirators they need to respond to the COVID-19 pandemic, and the medical community is urgently requesting a solution to produce new or recycle used N95 respirators. Assistant Professor Timothy Koeth is working with a Clark School team to determine how a gamma irradiation sterilization process could be used to effectively prolong the lifetime of N95 in order to tamp down the impact of supply shortages on hospitals and care facilities. UMD's Radiation Facilities 60Co panoramic gamma ray irradiator is capable of sterilizing approximately 1,000+ of used N95 respirators per day. Even if a system could be put into place that would allow N95 masks to be safely reused just once, this alone would dramatically extend hospitals' current supplies and buy time for companies to further address the demand for new masks.
Read more about the seed fund recipients here.
Published April 22, 2020