Galloway Contributes to Report on Disaster Resilience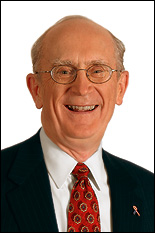 Glenn L. Martin Institute Professor of Engineering Gerry Galloway (civil engineering) contributed to the National Academy of Sciences report "Disaster Resilience: A National Imperative."
The report calls for a national vision and culture of resilience to natural and human-caused disasters.
"Without innovations to improve resilience, the cost of disasters will continue to rise both in absolute dollar amounts and in losses to social, cultural, and environmental systems in each community," said Susan L. Cutter, director of the Hazards and Vulnerability Research Institute at the University of South Carolina and chair of the committee that wrote the report. "Enhancing our resilience to disasters is imperative for the stability, progress, and well-being of the nation."
For more information about the report, read the full press release on the National Academy of Sciences web site.
Galloway sits on the NAS Committee on Increasing National Resilience to Hazards and Disasters.
Published August 6, 2012