Reconnecting Floodplains to Rivers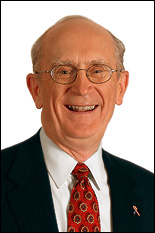 In the next issue of
Science
, scientists and engineers including Gerry Galloway, Glenn L. Martin Institute Professor in the Department of Civil and Environmental Engineering, recommend converting certain areas, now protected from low-level flooding, into natural flood dissipation areas. This will prevent flooding disasters that are normally the result of levee-breaks and other failures of existing flood-prevention infrastructure, the researchers say.
This floodplain reconnection will help alleviate the consequences of flooding when it occurs by encouraging flood-tolerant land uses in the floodplain areas and by providing more areas for water to go when rivers crest. In the article, the researchers suggest methods for negotiating the political and economic roadblocks that must be overcome to implement their plan and provide a case study of a successful floodplain reconnection: California's Yolo Bypass of the Sacramento River.
"Sustainable Floodplains through Large-Scale Reconnection to Rivers" is available in the December 11, 2009, issue of the publication. Subscribers can read the article online.
Published December 10, 2009