Chang Featured in Hong Kong University's Distinguished Lecture Series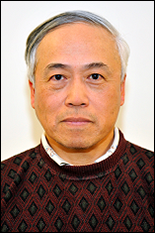 Department of Civil and Environmental Engineering professor Gang-Len Chang was recently invited as a featured speaker in the 2015 Hong Kong University Distinguished Lecture series.
Chang will discuss the subject of "Contending with Urban Congestion from Both the Demand and Control Perspectives" on Dec. 17.
Chang has also been invited as one of the plenary speakers at the 2015 Hong Kong annual transportation conference. Chang will present. "From MAXBAND to MULTIBAND for progression on congested urban arterials," on Dec. 13, 2015.
Published December 13, 2015