UMD to Launch Maryland Transportation Institute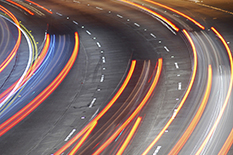 The University of Maryland (UMD) will in 2018 formally launch the Maryland Transportation Institute (MTI), a multidisciplinary research and education institute that will leverage expertise from 10 UMD colleges and schools to advance transportation innovations in the State of Maryland and beyond.
The institute will focus on key challenges such as transportation big data and data analytics, connected and automated vehicles, infrastructure safety, security, and resilience, next generation freight and logistics systems, smart cities and communities, and future mobility systems.
"MTI will work with our government, nonprofit, and industry partners toward zero traffic fatalities, congestion mitigation, infrastructure construction and maintenance cost reduction, next generation decision support systems, and advanced transportation technologies for the State of Maryland," said Herbert Rabin Distinguished Professor Lei Zhang, director of the institute. "We want to help keep Maryland moving and make it even more business friendly."
The institute was approved by the UMD Office of the Provost through its Fiscal Year 2018 Initiative Program and will receive funding from both the Office of the Provost and the A. James Clark School of Engineering, which will serve as the lead school.
Zhang, who also serves as the director of the National Transportation Center (NTC) in the Department of Civil and Environmental Engineering, will coordinate efforts among UMD faculty and centers with more than $20 million in annual research expenditures.
Affiliated groups include the Center for Advanced Transportation Technology Lab, the largest data and data analytics center in the U.S., and NTC, a U.S. Department of Transportation-designated National University Transportation Center. MTI collaborators represent a total of 10 UMD colleges and schools: A. James Clark School of Engineering; School of Architecture, Planning, and Preservation; School of Arts and Humanities; College of Behavioral and Social Sciences; Robert H. Smith School of Business; College of Computer, Mathematical and Natural Sciences; Philip Merrill College of Journalism; College of Information Studies; School of Public Health; and School of Public Policy.
"UMD has always been a leader in transportation technology. With MTI serving as the joint research and education infrastructure for all transportation-related innovation activities across multiple colleges, UMD is well positioned to become a top 10 transportation program in the world," said Zhang, adding that the university ranked fourth in the U.S. and eleventh in the world in the field of transportation science and technology in the 2017 Global Academic Ranking of World Universities.
In addition to research efforts, MTI will also support innovative undergraduate and graduate programs in the transportation field, including online degree programs, professional training, and certificate programs. The Clark School's Master of Engineering in Transportation Systems Program, the first of its kind in the nation, will also be expanded to include more interdisciplinary courses.
Published November 13, 2017