UMD Names Deb Niemeier as Inaugural Clark Distinguished Chair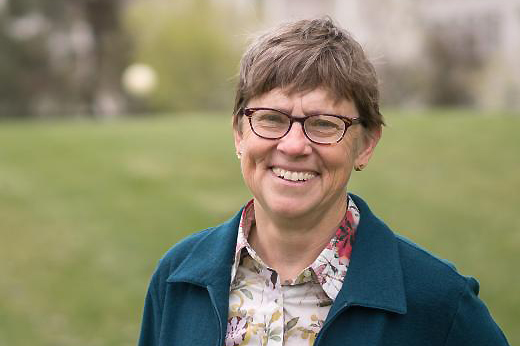 The A. James Clark School of Engineering at the University of Maryland (UMD) is proud to announce the appointment of Deb Niemeier to an endowed chair established as part of Building Together: An Investment for Maryland, the A. James & Alice B. Clark Foundation's nearly $220 million commitment to transform UMD and the Clark School through investments in students, faculty, programs, and infrastructure.
Niemeier is the first of several endowed Clark Distinguished Chairs to be appointed through the Clark Foundation investment. Clark Distinguished Chairs at UMD will directly address the most critical research areas set forth by the 2020 Strategic Plan for the Clark School, including additive and advanced manufacturing, autonomy and robotics, and energy and sustainability. These faculty leaders will open new frontiers, creating a community of collaboration and excellence that gains momentum with every achievement in research and innovation.
A National Academy of Engineering (NAE) member, Niemeier has helped spur policy and regulatory changes through her groundbreaking research in the areas of vehicle emissions, air quality, affordable housing, and infrastructure funding. At UMD, her research will target aspects of the built environment that give rise to structural inequality, particularly within the context of climate change.
"I'm excited to join the faculty of UMD. There are so many here who are dedicated to doing good for society. I am honored to continue this tradition as the first Clark Distinguished Chair," Niemeier said.
"We are absolutely elated that Dr. Niemeier is joining our faculty," said Darryll J. Pines, Clark School dean and Farvardin Professor. "We believe her presence here will help strengthen the Clark School's position as a hub for addressing some of today's most pressing issues through research and innovation.
"The world increasingly needs engineers who can combine scientific and technical expertise with an understanding of the broader environmental and societal contexts," Pines noted."That is exactly the blend of expertise that Dr. Niemeier brings to the table," he said.
Niemeier, formerly at the University of California, Davis, will join the faculty of UMD's Department of Civil and Environmental Engineering with an affiliate appointment at the Maryland Transportation Institute (MTI), established in 2018 to help foster solutions to interdisciplinary transportation problems by harnessing expertise and research across 11 UMD colleges.
"More and more of our students say they chose civil and environmental engineering because they want to take an active part in building a more sustainable—and equitable—world," said Charles W. Schwartz, chair of the civil and environmental engineering department. "This is already a major focus of our department, and one that will be further strengthened by Dr. Niemeier's appointment."
MTI Director and Herbert Rabin Distinguished Professor Lei Zhang said that addressing transportation problems—including congestion, safety, infrastructure sustainability, and resilience—depends on building more accurate models of travel behavior and understanding how human decisions in transportation and engineered systems could lead to important societal outcomes, an area of ongoing interest for Niemeier.
"Through collaboration with MTI and its affiliated faculty and centers, Dr. Niemeier will have the opportunity to build on her existing work in transportation systems, as well as undertake exciting new interdisciplinary endeavors at UMD with a focus on social justice in grand engineering challenges," Zhang said. Home to the largest transportation data center in the nation, MTI has invested in major initiatives that harness big data for the public good, using unique data sources at UMD to solve the world's most pressing transportation and societal problems.
In April, Niemeier delivered an MPact Lecture at the Clark School, detailing the convergence of environmental, socioeconomic, and infrastructure-related factors that contributed to the destruction of Paradise, California, during 2018's Camp Fire, considered the deadliest wildfire in state history. She is starting a new collaboration with faculty at UMD to study the Paradise fire and the ways in which policy should evolve to underscore both the personal risks and societal costs associated with living in high risk areas.
A 2015 profile by the American Association for the Advancement of Sciences (AAAS) credits Niemeier and colleagues with helping to protect sensitive populations—such as children attending schools located near roadways—from health hazards caused by tailpipe emissions, through research that demonstrated that minimum acceptable distances were not being calculated correctly. California state law changed as a result of her findings.
Niemeier became a Fellow of the AAAS in 2014 and currently serves as past-chair of its Engineering Section. In 2017, she was elected to the NAE and recently completed service as a member of the NAE Board on Energy and Environmental Systems. She was named a Guggenheim Fellow in 2015. She served as editor-in-chief for Transportation Research, Part A,the leading international journal focused on transportation policy and practice. Niemeier was the first woman in the journal's history to hold this position.
Published July 1, 2019