CEE Alumnus Named Fellow of ASCE and Structural Engineering Institute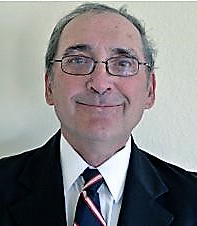 Department of Civil and Environmental Engineering alumnus David Harris has been elected a fellow of the American Society of Civil Engineers (ASCE), a position held by only three percent of the association's more than 150,000 members. The ASCE Structural Engineering Institute (SEI) has also recognized Harris's contributions to the field by naming him an institute fellow.
Over a 35-year career with the U.S. Bureau of Reclamation, Harris has aided in the development of major dams, canals, and pipelines in the West.
"Engineering is about problem solving using fundamental principles, taking a problem apart, and putting a solution back together. It was an honor and a joy to work for the citizens of this country," says Harris, who believes the Clark School provided him with the foundation to succeed.
Harris received his bachelor's degree in civil engineering at the University of Maryland's A. James Clark School of Engineering in 1973. In the Clark School's rigorous program, he honed professional skills through strenuous assignments, notably designing a 12-story hotel immediately following his graduation. He then received a Master's degree in structural engineering and ocean engineering at Texas A&M University before earning his Ph.D. in structural and geotechnical engineering at the University of Colorado Boulder. During his tenure at the University of Colorado Boulder, Harris conducted research to develop analysis material models and techniques for embankment dams subject to earthquake loading.
Though retired from federal service, Harris remains active in the field through his work as the principal engineer for Intelligent Concrete LLC, where he enjoys having the opportunity to learn about state-of-the-art concrete specializing in nano-enhanced concrete. He is also the owner of David Harris Engineering and Assistance LLC, where he still works on civil structures.
Harris says he "was highly honored" to advance to ASCE and SEI fellow. Fellow status must be attained by professional accomplishments via application and election by the Membership Application Review Committee.
Published June 13, 2018