Baecher Contributes to NRC Report on Reducing Coastal Risk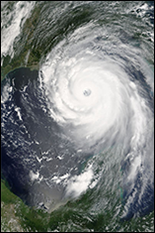 Hurricane- and coastal-storm-related economic losses have increased substantially over the past century, largely due to expanding population and development in the country's most susceptible coastal areas, according to a new report from the National Research Council.
Recognizing the need for a national vision for coastal risk management, Department of Civil and Environmental Engineering Professor Gregory Baecher recently served as one of 17 major contributors to the report titled, Reducing Coastal Risk on the East and Gulf Coasts. Baecher was named to the Committee on U.S. Army Corps of Engineers Water Resources Science, Engineering, and Planning: Coastal Risk Reduction. In addition to the 13 committee members, National Research Council staff contributed the report.
According to the team's recent research, current population growth in southeastern Atlantic and Gulf coastal counties is nearly twice that of the national average; however, these coasts are subject to impact by some of the most powerful storms on Earth and the destructive potential of these events is increasing due to climate change and relative sea-level rise. As such, high-consequence, low-frequency hazards – such as Hurricane Katrina-caliber storms – are difficult to plan for because of a general lack of personal experience that many have with these events, and the probability that such an event may not occur within a foreseeable window of time.
Among the factors contributing to the increased risk posed by coastal natural hazards are population and economic growth, unwillingness to proactively manage risk, and a pattern of providing substantial post-disaster aid versus preemptive aid, the report says.
Despite the associated risk for coastal hazards, businesses and residents continue to flock to coastal regions. Knowing this, the study committee recommends that those involved with planning for coastal resilience move away from the "current disjointed and largely reactive approach to dealing with coastal natural hazards and instead develop a more systemic, proactive approach." This is particularly necessary given that eight U.S. cities—Miami, New York/Newark, New Orleans, Tampa/St. Petersburg, Boston, Philadelphia, Virginia Beach and Baltimore—rank among the world's top 20 cities in terms of estimated potential average annual losses from coastal flooding.
In efforts to combat this challenge, the study committee identified a wide range of strategies for managing coastal storm risks, including the goal of reducing the probability of flooding or wave impact through the construction of hard structures such as seawalls, levees, flood walls and storm surge barriers, as well as nature-based risk reduction strategies such as beach nourishment and dune building. Additionally, the team of researchers identified the need to reduce the number of people or structures in areas at risk to coastal storms. This strategy includes actions such as elevating or flood-proofing buildings and steering future development away from high-hazard areas.
In addition to Baecher, CEE Research Professor Gerry Galloway was recognized for his role in assisting the study committee and the National Research Council staff on compiling the report.
The full Reducing Coastal Risk on the East and Gulf Coasts study is available online. This study was sponsored by the U.S. Army Corps of Engineers. The National Academy of Sciences, National Academy of Engineering, Institute of Medicine, and National Research Council make up the National Academies. They are private, independent nonprofit institutions that provide science, technology, and health policy advice under a congressional charter granted to NAS in 1863. The National Research Council is the principal operating arm of the National Academy of Sciences and the National Academy of Engineering. For more information, visit http://national-academies.org
Published August 4, 2014