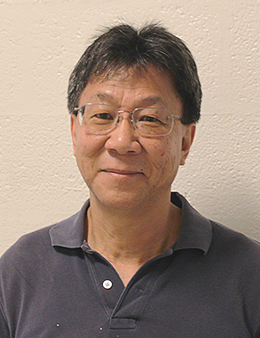 Chang, Peter C.
Associate Professor
Co-Director, Engineers Without Borders

Civil and Environmental Engineering

1186 Glenn. L. Martin Hall

EDUCATION
PhD., University of Illinois, Urbana-Champaign, 1982
M.S., University of Illinois, Urbana-Champaign, 1979
B.S., Texas A&M University, 1975
Sensor technology in infrastructure applications
Structural health monitoring
Fire and blast protection for structures
Najmah Abdur-Rahman, Thilini Amarasinghe, and Visesh Uppoor win recognition for their academic achievements.
UMD professor joins select group of thought leaders.
He will lead the program with mechanical engineering professor Jungho Kim.
CEE Professor shares insights on coastal risk in National Academies video.
CEE Professor contributes to
Reducing Coastal Risk on the East and Gulf Coasts
.
More than 250 project management professionals gathered at the University of Maryland June 9-10 for the inaugural Project Management Symposium.
Steel Bridge Team takes third at regional competition, qualifies for nationals.
Praise for team entered into the Congressional Record.
This event was held on April 6, 2011, in the DOT Headquarters building in Washington, D.C. The purpose of this event was to highlight the accomplishments and show the impact of DOT's college- and university-based research and education programs.
Erin Strittmatter, Melanie Wong and Peter Soprano received scholarships.
Sustainable power sources help illuminate community in developing African country.
Research projects range from basic human behavior study to deployment of real-time control systems for monitoring and guiding traffic during emergency evacuations.