UMD Awarded $1.4 Million to Design New Treatment for PCBs, Heavy Metals in Stormwater
Created for Department of Defense sites, the design could potentially be used by communities and industry.
FOR IMMEDIATE RELEASE February 19, 2018
CONTACT:
Anjanette Riley
301 405 2057
ariley12@umd.edu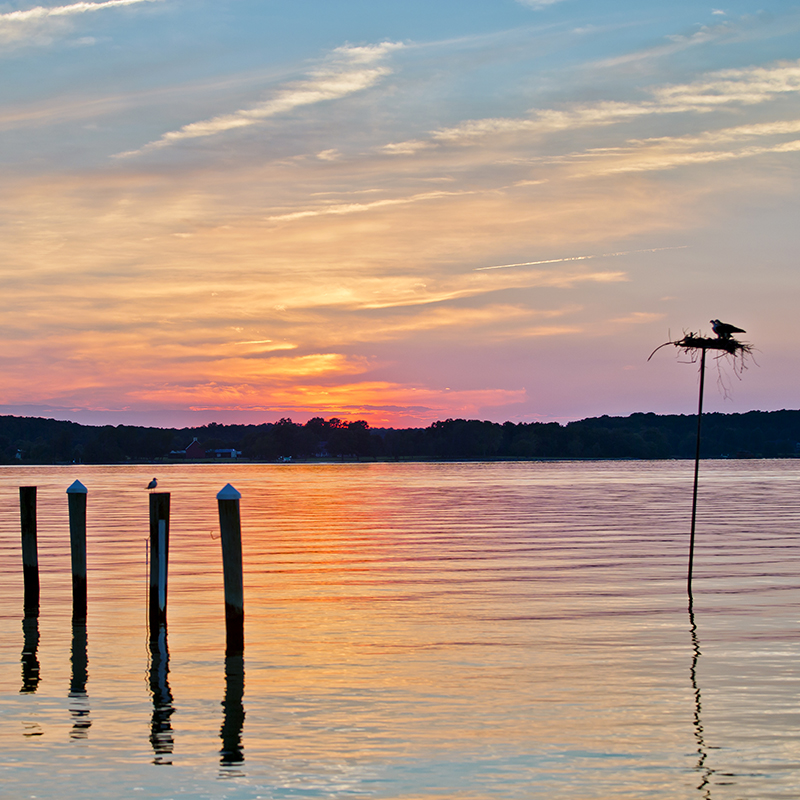 COLLEGE PARK, Md. – Environmental engineers at the University of Maryland (UMD) were recently awarded a $1.4 million grant from the Strategic Environmental Research and Development Program (SERDP) to design a modular stormwater treatment system for Department of Defense (DoD) sites. Conducted over three years, the research will target for removal three environmental contaminants: polychlorinated biphenyls (PCBs), polycyclic aromatic hydrocarbons (PAHs), and copper.
DoD has for years worked to remove or cap contaminated sediment in waterways that receive stormwater runoff from their sites, including Puget Sound and tributaries of the Chesapeake Bay. But the grant to UMD is among the first efforts taken by SERDP, a partnership between the Environmental Protection Agency, Department of Energy, and DoD, to remove harmful chemicals before the runoff leaves a DoD site.
The project is led by Department of Civil and Environmental Engineering Assistant Professor Birthe Kjellerup. Together with co-investigator Allen P. Davis, UMD postdoctoral scholar Devrim Kaya, and several undergraduate students, along with collaborators from the University of Washington-Tacoma, Morgan State University, the U.S. Army Corps of Engineers, and the Baltimore-based planning and design company Biohabitats, Kjellerup will design a treatment system ready for future field testing.
The final design could be applicable at industry sites and in communities across the country.
PAHs are created during the combustion of carbon-based materials—everything from wood to gasoline to meat—and exist in high concentrations in the coal tar sealcoat used to protect parking lots and driveways. Like PCBs, which were commonly used in electrical equipment, plastics, dyes, and other industrial materials prior to being banned by Congress in 1979, this group of chemicals has been shown to cause cancer and disrupt hormone and reproductive systems in animals. Fish and other aquatic animals can also suffer neurological, reproductive, and sensory challenges when exposed to higher levels of copper.
The research team will identify wood chips, compost, and other natural media that trap these contaminants and can be layered to obtain the highest removal rates. Each layer will be chosen based on its ability to effectively treat high flows of water with minimal maintenance. DoD site managers will be able to mix and match the layers to create the optimal "treatment train" for a location's contaminants and climate.
To boost the effectiveness and sustainability of the system, the researchers will explore ways to seed the media with microbial communities capable of immobilizing copper and biodegrading PCBs and PAHs into harmless byproducts. The team will also develop a passive sampling strategy to monitor reduction levels.
"The challenge will be creating stable biofilms for regions with different rainfall patterns so the bacterial community isn't washed away," said Kjellerup, adding that the project is among the first to examine how the accumulation of potentially toxic metals in a treatment system affects microbial activity.
"PCBs especially are incredibly long lasting and difficult to degrade," said Davis. "If we are able to design a system that reliably degrades PCBs, that would increase its sustainability and extend the value of the project."
The team will design their system using flow data and stormwater samples collected at naval installations in Mechanicsburg, Pennsylvania and Washington, D.C. and at the Joint Base Lewis-McChord near Tacoma, Washington. As a first step, they will measure PCB, PAH, and copper concentrations and map the relationship between contaminant loads and the sizes of particulate matter.
Throughout the testing and design process, researchers will work closely with engineers at Biohabitats, who have successfully implemented large-scale, nature-based treatment systems throughout the country, to ground-test findings and ensure that the final design is cost effective and aligns with industry best practices.
"We hope this project can be a seed that grows into future collaborations with the University of Maryland," said Christopher Streb, an ecological engineer and bioworks practice leader at Biohabitats. "Stream restoration, living shoreline work, or any other landscape modifications for ecological services would benefit from a closer relationship between academia and practitioners."
About the A. James Clark School of Engineering
The University of Maryland's A. James Clark School of Engineering is a premier program, ranked among the top 20 in the world. Located just a few miles from Washington, D.C., the Clark School is at the center of a constellation of high-tech companies and federal laboratories, offering students and faculty access to unique professional opportunities.
Our broad spectrum of academic programs, including the world's only accredited undergraduate fire protection engineering program, is complemented by a vibrant entrepreneurial ecosystem, early hands-on educational experiences, and participation in national and international competitions.
The Clark School is leading research advancements in aerospace, bioengineering, robotics, nanotechnology, disaster resilience, energy and sustainability, and cybersecurity. From the universal product code to satellite radio, SMS text messaging to the implantable insulin pump, our students, faculty, and alumni are engineering life-changing innovations for millions. Learn more at www.eng.umd.edu.