CEE Alum Thomas Jones Named Chief of U.S. Coast Guard Budget And Programs Office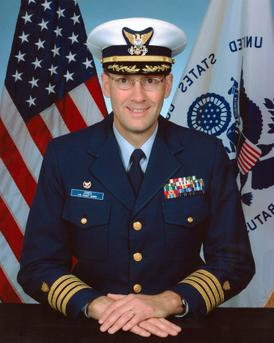 Civil and Environmental Engineering Department's alum, Thomas W. Jones, recently ended his term leading Coast Guard R&D center. The Norwich Bulletin featured an article about Captain Jones.
Here is an excerpt from the article:
"Thomas W. Jones is leaving his position as command of the U.S. Coast Guard Research & Development Center to become the chief of office of budget and programs at the Coast Guard headquarters in Washington.
Please click here for the complete article.
Article and Photo credit: By Deborah Straszheim, Norwich Bulletin
Published June 27, 2008