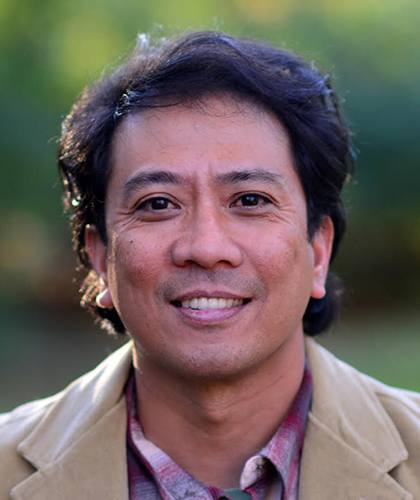 Santos, Alan
Director of Undergraduate Student Services

Civil and Environmental Engineering

0147C Glenn L. Martin Hall

University of Delaware Professor, ASCE Fellow to lead department.
Santos has been honored with numerous advising awards from the University System of Maryland and the Clark School.
The National Transportation Center at Maryland hosts nearly 200 transportation experts for innovation and policy summit.
Civil engineering major and Engineers Without Borders volunteer HK Stephens to participate in May 20 ceremony.
Alan Santos has been with the Civil and Environmental Engineering department for 16 years.
Civil and environmental engineering director of student services lauded for commitment to students.
Al Santos won the Staff Service Award for the year 2004-2005