Michigan Dam Failures: UMD Experts Available for Insights, Comment
Faculty include renowned experts on dam safety, water resource management
FOR IMMEDIATE RELEASE May 22, 2020
CONTACT:
Robert Herschbach
410-245-8959
rherschb@umd.edu
As Michigan responds to dam failures and flooding, experts at the University of Maryland's A. James Clark School of Engineering are available to provide insight and comment.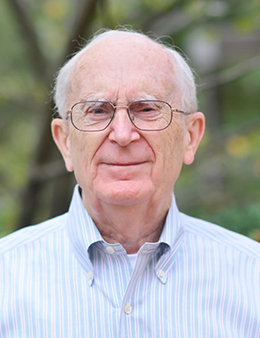 Dr. Gregory Baecher is co-author of Risk and Uncertainty in Dam Safety, a guide that helps dam owners evaluate the need for dam safety improvements, choose the right repairs and upgrades, and improve operational, maintenance, and monitoring procedures. Dr. Baecher is the director of the Center for Disaster Resilience, a research hub based at the UMD civil and environmental engineering department, which is part of the A. James Clark School of Engineering.
Brig. Gen. Gerald Galloway (Ret.), is recognized as one of the world's leading experts on water resource management and is regularly consulted by state and federal agencies as well as by Congress. In 2011, he was co-principal investigator for FEMA on a University of Maryland review and evaluation of the National Dam Safety Program, and in 2011-2013, he chaired a National Research Council Study of levees and the National Flood Insurance Program.
We would be glad to arrange interviews with Dr. Galloway, Dr. Baecher, or other faculty at the Clark School and the University of Maryland. To connect with our experts, call Robert Herschbach at 410-245-8959, or email rherschb@umd.edu.