UM to host ICVRAM 2011 in April 2011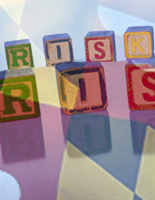 Joint Conference Announcement
ICVRAM 2011
First International Conference on Vulnerability and Risk Analysis and Management ISUMA 2011 Fifth International Symposium on Uncertainty Modeling and Analysis will be held from April 11-13, 2011 at the Marriott Inn & Conference Center located next to the University of Maryland, College Park campus. Important Dates March 10, 2010: Session proposals deadline April 29, 2010: Abstract submission deadline.
In recent years, significant advances have been made in the areas of risk, vulnerability and uncertainty modeling, analysis and management. The objective of the ICVRAM2011 is to provide a forum for experts and decision makers involved in vulnerability and risk analysis and management to share information on current and emerging hazards and research results affecting the built environment. ISUMA2011 will complement ICVRAM2011 by providing in-depth coverage on uncertainty modeling and analysis that would offer opportunities for cross-pollination. As we make advancements in technology, exploit resources, and step into new realms of human endeavors, we are exposed to new hazards. The novelty of the situation with its attendant uncertainties can pose a challenging situation for experts and also decision makers charged with providing technical assistance and policy recommendations. This conference and subsequent publications will help transition intellectual discussions into robust frameworks for handling emerging vulnerabilities and risks, and provide the leadership and initiative required to respond to national and international disasters. The conference point of contact is:
Professor Bilal M. Ayyub, PhD, PE (http://www.ctsm.umd.edu) icvram@gmail.com
Please refer to the attached announcement for additional information.
Published February 23, 2010