Maryland Engineering Graduate Programs: Top 10 Among Public Universities, Five Years in a Row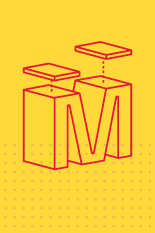 For the fifth consecutive year, the University of Maryland's A. James Clark School of Engineering ranks among the country's top 10 public universities in graduate engineering programs, according to U.S. News & World Report's 2023–24 rankings. Overall, Maryland Engineering ranked 19th among more than 200 public and private engineering schools.
"At the Clark School, we are proud that our graduate students are some of the country's premier leaders and researchers in their fields. We immerse them in a community of renowned faculty, dedicated staff, and like-minded peers, and accelerate their pursuit of research that addresses societal challenges and uncovers discoveries that will shape our tomorrow—giving them a powerful opportunity to achieve their dreams," said Samuel Graham, Jr., dean of the Clark School. "To engineers looking to serve the greater good: We invite you to further your studies and career at Maryland Engineering."
All of the Clark School's graduate degree programs were in the country's top 25 among public universities; five were among the top 15.
In January 2023, the Clark School's online graduate engineering program was ranked 19th among U.S. schools, remaining in the top 20 for the fifth year in a row.
Maryland Engineering is home to one of the most vibrant research programs in the country. With industry-leading expertise in areas that are shaping society—such as quantum technology, energy, robotics and autonomy, life cycle and reliability engineering, and intelligent transportation systems—the Clark School conducts research relied upon by federal agencies, major companies, and other academic institutions alike. The school is also home to industry-leading institutes and centers, including ones focused on industrial AI, transportation, biomedical devices, and disaster resilience.
In 2023 alone, three faculty members were inducted into the National Academy of Engineering, and three were selected as American Association for the Advancement of Science Fellows.
The Clark School is home to one of the state of Maryland's core hubs for entrepreneurship: the E.A. Fernandez IDEA Factory, a $67M facility designed to foster technology innovations and advances through collaboration across engineering, the arts, business, and science. Another of Maryland Engineering's recently opened, state-of-the-art facilities is the $86M SMART Building at the University System of Maryland at Southern Maryland, which boasts resources for innovating the next generation of AI and autonomous systems. The school is also building a new $214.4M interdisciplinary engineering building, Stanley R. Zupnik Hall.
Below, find a selection of recent degree program highlights.
Aerospace Engineering
Bioengineering
Civil & Environmental Engineering
Chemical & Biomolecular Engineering
Electrical & Computer Engineering
Fire Protection Engineering
Mechanical Engineering
Materials Science & Engineering
Published April 25, 2023