Goulias to Chair International Multidisciplinary Symposium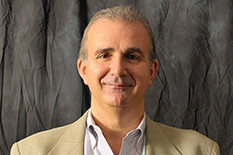 Department of Civil and Environmental Engineering Associate Professor Dimitrios Goulias will chair the Athens Institute for Education and Research (ATINER) Sustainable & Resilient Infrastructure symposium. The international event will take place March 19–20, 2018 in Athens, Greece.
Sponsored by the Athens Journal of Technology & Engineering, the symposium will feature presentations on the status of sustainability and resilience of civil infrastructure, international case studies, and a roundtable discussion. Abstracts will be accepted through January 22, 2018.
Goulias was appointed head of the Civil Engineering Unit of ATINER earlier this year. The independent association of academics and researchers was established in 1995 and has more than 2,300 members from 115 countries.
Published November 22, 2017