Davis Recognized for Outstanding Research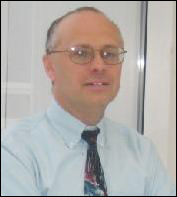 Civil and environmental engineering professor
Allen P. Davis
is the recipient of the 2009 Outstanding Faculty Research Award from the Clark School.
Davis was recognized for his work on bioretention. He did the first fundamental research on nature-based bioretention in the late 1990s and has become the international expert on bioretention and related natural stormwater management technologies.
"His recent studies into novel areas of urban stormwater management and quality improvement are setting engineering design and performance standards for use worldwide," said Clark School Dean Darryll Pines.
Davis focuses on the sources and characteristics of pollutants in urban and highway stormwater runoff and on the evaluation of bioretention for managing runoff flows and reducing pollutant levels.
Davis received his B.S. in agricultural engineering, and his M.S. and Ph.D. degrees in environmental engineering, from the University of Delaware.
The Faculty Outstanding Research Award is an important Clark School tradition, an annual honor (now in its ninth year) that celebrates exceptionally strong and influential research by faculty members at the full professor rank.
Published September 30, 2010