CEE's Dr. Gerry Galloway Quoted in the NY Daily News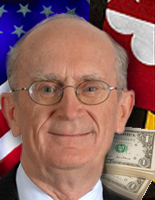 The Department of Civil and Environmental Engineering's Dr. Gerry Galloway was quoted in the "Money" section of the NY Daily News online on February 8th, 2009. The article, authored by Michael Saul, discusses some of the salient features of President Barack Obama's financial rescue plan.
Please click here for a link to the original article.
Published February 18, 2009