CEE's Dr. Gerald Galloway Interviewed In The New York Times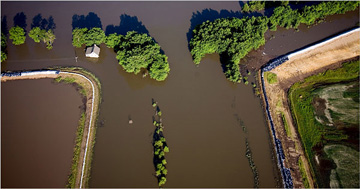 Civil and Environmental Engineering Department's Dr. Gerald Galloway was interviewed by The New York Times for an article about levees along the storm-rampaged Mississipi. He discussed in some detail his observations on the status of the levees.
Please click here for the original article.
Article credit: Monica Davey, The New York Times
Levee photo credit: Todd Heisler, The New York Times
Published June 27, 2008