CEE Alumni Martin Pietrucha Named Interim Transporation Institute Director At Penn State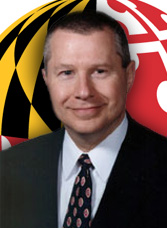 Martin Pietrucha, associate professor of civil engineering, has been named the interim director of the Thomas D. Larson Pennsylvania Transportation Institute (LTI), effective July 15.
Pietrucha takes over for John Mason, who served as the institute's director and associate dean of Graduate Studies, Research and Outreach in the College of Engineering. Mason was recently named associate provost and vice president of research at Auburn University.
A member of the Penn State faculty since 1990, Pietrucha is currently director of the LTI's Transportation Operations Program.
His experience includes work related to highway traffic operations, highway safety and human factors issues for public and private institutions. Pietrucha's research has focused on traffic signing, roadway delineation, pedestrian safety, highway geometric design, road safety audits and the visibility of commercial signing.
He is a fellow of the Institute of Transportation Engineers and a member of the American Society of Civil Engineers, the National Research Council's Transportation Research Board and the Intelligent Transportation Society of America. Pietrucha is a licensed professional engineer in New Jersey.
He earned his B.S. from the New Jersey Institute of Technology, his M.S. from the University of California, Berkeley, and his Ph.D. from the University of Maryland, all in civil engineering.
Story and photo credit: Penn State (http://live.psu.edu/story/33565)
Published July 25, 2008