CEE's Alumni Peter D'Antonio Listed As Enterprising Young Engineering Talent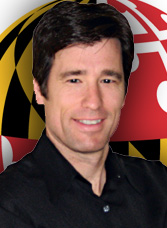 "I was doing contract work and one day it turned into a company."
Peter D'Antonio, PE, LEED AP, an alumni of the Civil and Environmental Engineering Department, is also the founder and president of PCD Engineering Services Inc., Boulder, Colo. D'Antonio has a BS in Civil Engineering from University of Maryland and a MS in Civil, Environmental, and Architectural Engineering from University of Colorado.
An excerpt from the original article:
"D'Antonio jokes he started his own company, an Energy Star service provider, by accident. "It wasn't on purpose, it just sort of happened," said D'Antonio, who was drumming for a rock band called Moonshine Moses at the time. "I was doing contract work and one day it turned into a company." That was back in 2000. D'Antonio still takes time to perform as a percussionist at the Boulder Broadway Co., but is focusing more on sustainable mechanical and electrical design, energy management, and integrated building solutions. A certified energy manager, D'Antonio made the Denver Hudson's Bay Centre more efficient by connecting it to the city's steam grid. To heat the building, hot water is fed into the city's chilled water coils during the morning and then reverted back to chilled water coils later in the day. He also recently remodeled his home into a net-zero energy house that generates extra electricity he can sell back to the utility company. D'Antonio, who has a 7-year-old son, Tristan, with wife, Carla, has won multiple renewable energy design awards and serves on several boards of directors, including Consulting-Specifying Engineer, U.S. Green Building Council, Assn. of Energy Engineers, and ASHRAE."
For the original article, please click here.
Story and photo credit: By Dawn Reiss, contributing writer, and Amara Rozgus, senior editor -- Consulting-Specifying Engineer, 7/1/2008.
Published July 25, 2008