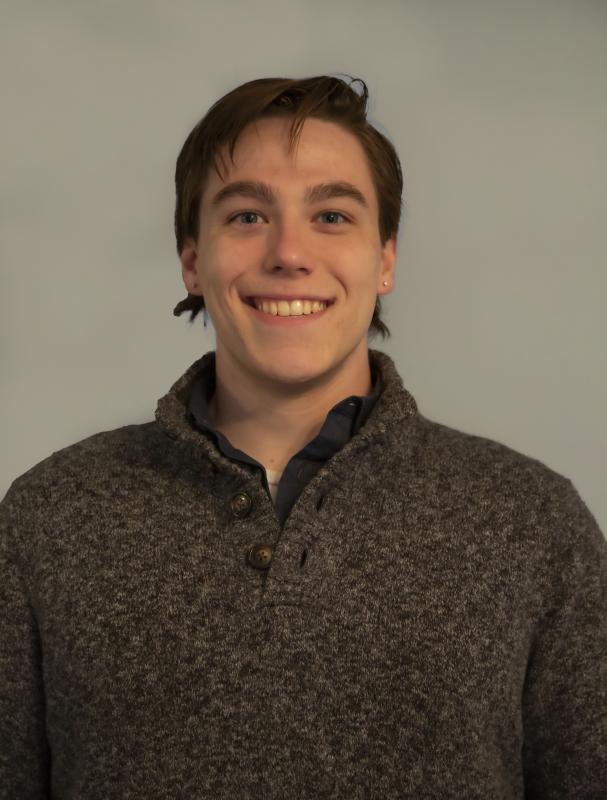 I have enjoyed every semester.
Spring 2021
In 10th grade, Calvin Burns first toured the College Park campus he would later help re-shape. He was initially interested in UMD since his mother received her second Master's degree through the UMD Global Campus, but it was his summer spent in the Terp Young Scholars program between 11th and 12th grade that confirmed his interest. For Calvin, it was the school's reputation, its rapid ascension through the national ranks, and an invitation to the exclusive Scholars Living-Learning program that made Maryland such an easy choice. And as a life-long Maryland resident, Calvin knew UMD's in-state tuition made the university's value incomparable.
Calvin's favorite subjects in high school were micro-bio and environmental science, so he began his academic career at UMD pursuing a Genetics and Environmental Science dual degree. But in his first semester, he took an urban planning course that sparked a passion for design and project management, so he spent the next year developing his background in STEM to ultimately switch into CEE in his sophomore year. Calvin is now on track to graduate in Spring 2022 with a Civil Engineering degree, specializing in the Water & Environmental Resources track.  He also has two minors in Sustainability and Project Management, and a certificate from the Environment, Technology, and Economy (ETE) Scholars Program.
Calvin has made the most of his time at UMD, participating in a wide array of university activities and organizations. He has been a Resident Assistant for nearly three years, two of which were spent in a College Park Scholars dorm where he helped mentor younger students in the ETE living-learning program. Over the course of his sophomore and junior years, Calvin held several positions within the UMD community, including seats on the Resident Hall Association's and National Residence Hall Honorary's executive boards. Within these roles, he helped to focus campus efforts around environmental stewardship by organizing community stream cleanups and developing GreenEDU, an educational module akin to AlcoholEDU but designed to educate incoming students about sustainable practices.
Currently, Calvin dedicates his time to the University Senate, Engineering Senate, and Epsilon Eta, UMD's professional fraternity for Environmental Science. He also served on the Sustainability Fund Review Board for two years before moving to the Student Facilities Fund Review Board where he now weighs in on proposed campus projects. His latest venture has been participating in the new alumni-student mentoring program spearheaded by Dr. Andrade and Pam Lloyd.
Calvin has also gained experience through internships in the Baltimore area. Taking advantage of the online nature of internships due to Covid-19, Calvin decided to work two internships simultaneously in the summer of 2020; one full-time role with EN Engineering, a dry utilities design firm, and a part-time role with Site Resources, a landscape development and storm-water management design firm. Through both positions, Calvin was able to develop his understanding of the real-world work that goes into designing the built environment, and he found a particular passion for site visits where he could interact directly with clients.
Perhaps Calvin's most notable accomplishment, tying together his entire college experience, is the Hammock Haven: an ongoing project designed to protect UMD's botanical legacy while also providing the campus with more outdoor amenities. The seeds for this project were sown in his first semester at UMD. The urban planning course that inspired his passion for civil engineering centered on a cumulative white-paper-styled blog post discussing a local public space that could be improved. Calvin did his project on the Cambridge Community, which is home to the Scholars Program. He felt the space lacked amenities to bring people together and researched a number of potential solutions.
After completing that course, Calvin continued to develop his idea with the help of fellow ETE students. After three more semesters of technical and empathy research, and with the backing of several campus organizations including the Department of Resident Facilities, he submitted a grant proposal at the end of his sophomore year.
Calvin can now see his hammock posts being used by groups of students whenever the weather permits, and says it is uniquely fulfilling to have had a tangible positive impact on the campus community. Since his initial prototype proved successful, Calvin has been working with Epsilon Eta to expand the Hammock Haven to McKeldin Mall. He has recently finalized the expansion proposal, which will provide additional outdoor amenities to four different areas on McKeldin Mall, and the Student Facilities Fund Review Board is reviewing it.
When asked to reflect on his time at UMD, Calvin says he "has enjoyed every semester," but that the global Covid-19 pandemic has been a challenge for him, as it has for so many of his peers. Calvin commented that learning via Zoom creates an "emotional drain" that is not easily overcome, and that each semester in Covid has proven more taxing than the last. Covid has taken a "devastating toll" on him and his fellow students, many of whom feel "a tremendous sense of loss" due to the numerous college milestones that have been stolen from them. However, Calvin thinks of himself as "a positive person, with little use for pessimism or a defeatist mindset." He has found a creative and social outlet during the pandemic through playing Dungeons and Dragons, a social game that can be facilitated fairly well through Zoom. Calvin says D&D has helped him stay connected with several different friend groups over the past year, and while it is not ideal, getting to see his friends online has kept him in good spirits.
Despite the changes and challenges of the pandemic, Calvin still has big plans for the rest of his time at UMD and after. In fact, he has most of his life mapped out. First, he'd like to spend his early to mid-twenties completing his Engineer in Training years, securing a Professional Engineering License, and earning an MBA in the Smith School of Business at UMD. With his PE and MBA in hand, he then hopes to start his own company designing and building net-zero homes and communities; he even hopes to build and move into his dream home in one of these sustainable communities. (Sustainable communities ideally have net-zero carbon emissions and produce most of the food, energy, and water needed by their residents).
Sustainability will be a major focal point of his career, and if he can find the time, he hopes to eventually get heavily involved in state and local governance to develop environmental legislation related to sustainable infrastructure. And finally, during "retirement," Calvin hopes to own and operate a distillery where he'll put his sustainable agriculture experience to work making locally sourced tequila in the New England region. Whether his life goes exactly according to plan or not, this remarkably engaged, motivated young engineer has the work ethic to build his dreams into realities.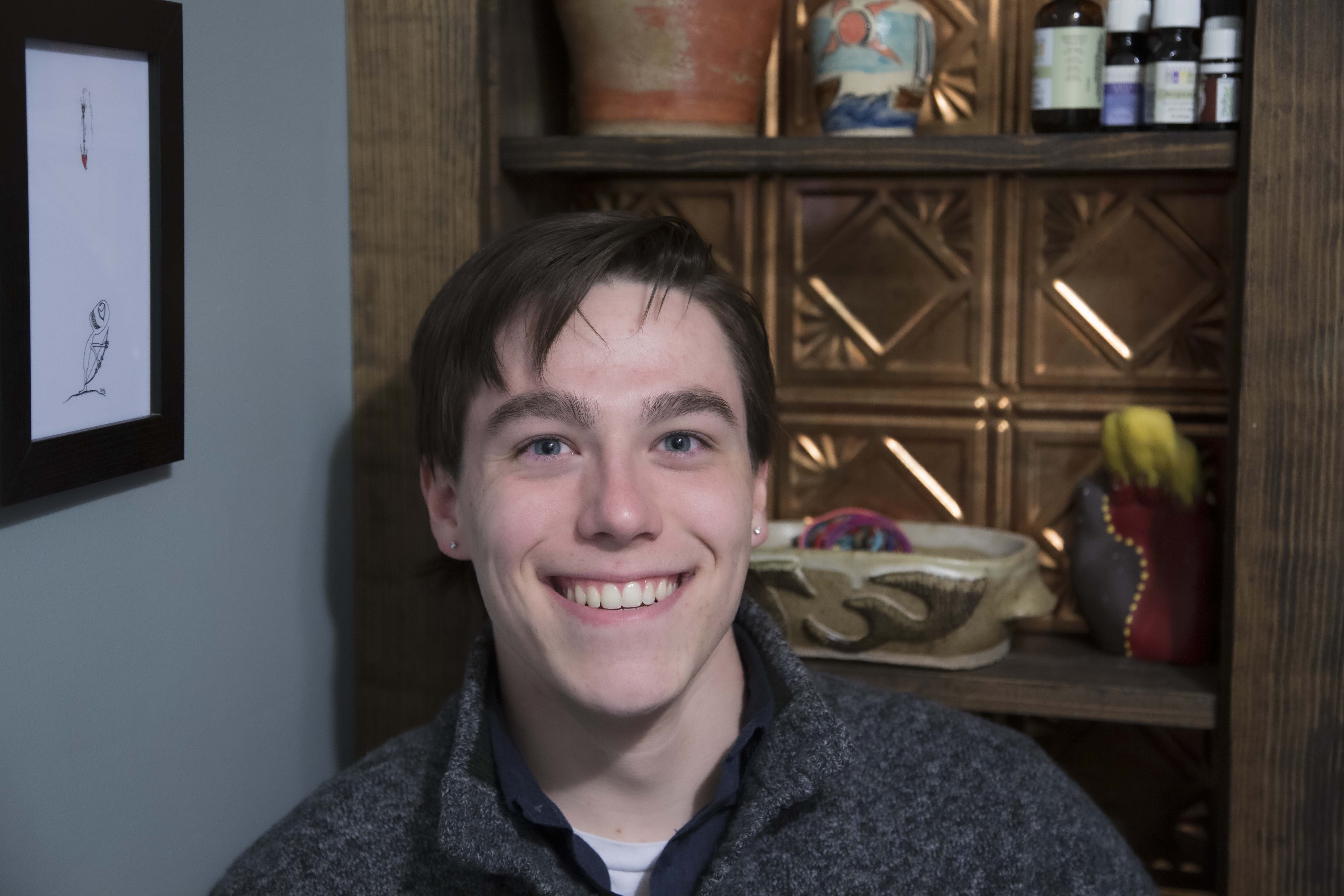 Top