Skibniewski Receives Honorary Degree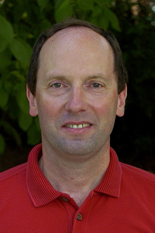 Lithuania's Vilnius Gediminas Technical University (VGTU) has awarded Miroslaw Skibniewski, Clark School professor of civil and environmental engineering, with an honorary
Doctor Honoris Causa
degree.
The honorary degree recognizes Skibniewski for his professional merits and his contributions to the research activities at the university, located in Vilnius, Lithuania.
Prof. Skibniewski's connections with Vilnius started during his sabbatical in 1993, where he paid a brief visit to that capital city of Lithuania. Vilnius Technical University (www.vgtu.lt/english) is the top engineering school in the Baltic states and it is a publisher of a number of engineering and management research journals. Since 2002, Prof. Skibniewski has served as the North American Editor of the Journal of Civil Engineering and Management published by VGTU and by the Lithuanian Academy of Sciences.
Following his appointment as editor of this journal, it became one of the leading civil engineering research periodicals published in Europe and it is now listed in the Science Citation Index published by Reuters-Thomson Institute for Scientific Information in Philadelphia, Penn., a coveted distinction for top academic research journals. Also, since 2000, Skibniewski has been serving on the editorial board of the Journal of Strategic Property Management, another international journal published by VGTU. Additionally, in the last 4 years, he has served as co-editor of two multi-volume international conference proceedings publications on modern building technologies which were published by VGTU.
Skibniewski's collaboration with VGTU and with many other academic centers worldwide, as well as his long standing service as editor-in-chief of Automation in Construction, a renowned international research journal published by Elsevier, brings international recognition to his scholarly work as the A. James Clark Chair Professor of Project Management, as the faculty leader of the e-Construction Research Group, which he founded upon his arrival in College Park in 2005 in the Department of Civil and Environmental Engineering. Skibniewski's program attracts numerous graduate student applicants and post-doctoral fellows from around the world.
Skibniewski is active in the internationalization of Clark School's academic activities. In the last two years, he has championed academic cooperation programs with universities in Hong Kong and Taiwan, as well as student exchanges with a European engineering school. In May, he organized a visit to College Park by the president of Warsaw University of Technology (WUT), one of the largest and best known engineering schools in Central Europe. During that visit, President Mote and WUT President Kurnik signed a comprehensive collaboration agreement involving, on the UMD side, the Clark School and the R.H. Smith School of Business.
Published May 27, 2009