Digene, Cisco Leaders to Speak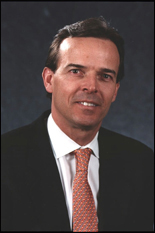 The speakers for the Whiting-Turner Business and Entrepreneurial Lecture Series have been announced for the fall semester.
Evan Jones, chairman and CEO of Digene Corporation, will speak on "Building a Winner in Diagnostics: Lessons from the Edge," on November 16. Digene is a world leader in the molecular diagnostics industry with revenues approaching $200 million annually, profitable operations and market capitalization of approximately $1 billion. Digene participated in both the Clark School venture incubator and the Bio-process Scale-up Facility.
Kathy Hill, senior vice president and general manager for Ethernet and wireless technology at Cisco Systems, Inc., will deliver the second lecture, on "Continuous Innovation" on December 7. Cisco Systems, Inc. is the worldwide leader in networking for the Internet. Today, networks are an essential part of business, education, government and home communications, and Cisco's Internet Protocol-based (IP) networking solutions are the foundation of these networks.
Both lectures will take place at 5 p.m. in the Kim Engineering Building Lecture Hall (Room 1110) and will be preceded by a reception at 4:30 p.m. Students are encouraged to attend.
For more information, please visit the Whiting-Turner Lecture Series web site.
Published October 31, 2006