Charles W. Schwartz Retires After Distinguished Career As Professor, Chair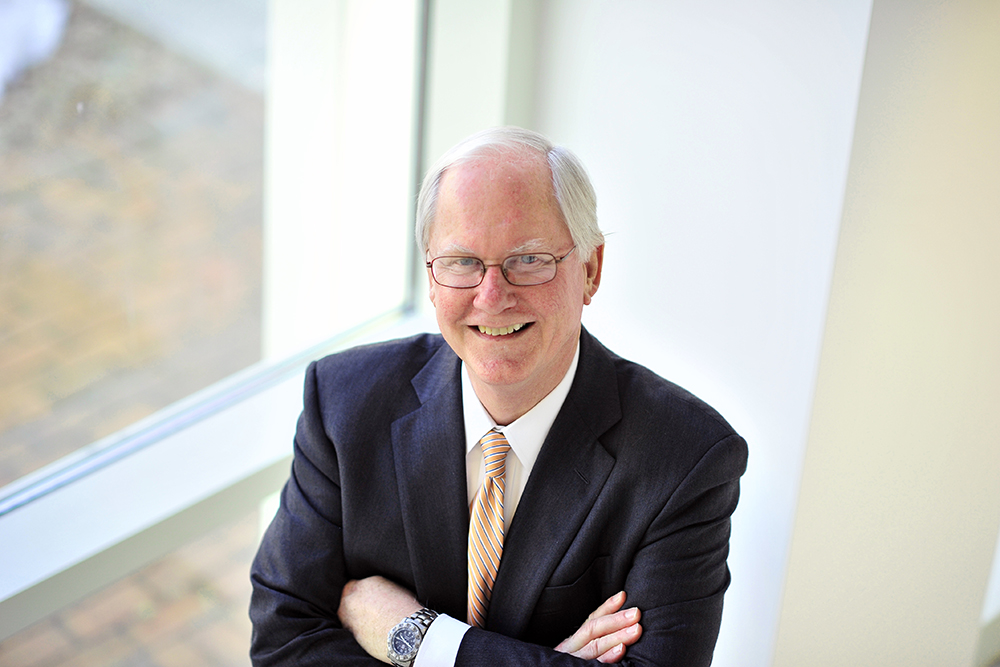 Visitors to Charles W. Schwartz's office have often been surprised to see, along with bookshelves lined with scholarly works, an impressive collection of electric guitars.
Schwartz, who retired this autumn after nearly four decades as a UMD civil and environmental engineering professor--and seven years as department chair--is an avid amateur rock musician who continues to perform regularly with his band. In 2021, he played the national anthem, Hendrix-style, during commencement ceremonies at the A. James Clark School of Engineering.
But it is his achievements as an engineer, educator, and department head that have yielded the most enduring impact. An internationally renowned expert on pavement engineering, Schwartz has helped pioneer the use of environmentally friendlier alternatives to hot mix asphalt, among other innovations. With media outlets consulting him regularly on the state of roadways, Schwartz often joked that he'd set out for rock and roll glory, only to become known as "Professor Pothole."
While Schwartz inherited a robust department when he took the helm as chair in 2014, he also saw the need for transformation and growth. To meet an increased need for hands-on learning, he secured the funding to establish the Whiting-Turner Infrastructure Engineering Laboratories, a suite of state-of-the-art laboratories dedicated to understanding the behaviors of steel, asphalt, soil composites, and other infrastructure design materials. As Schwartz has said, "civil engineering is a tactile field For students to be successful, they need direct interaction with the materials, testing techniques, and instrumentation."
Under Schwartz's leadership, the CEE department solidified its reputation as a national leader in the field of transportation engineering. In 2019, it established the Maryland Transportation Institute (MTI), a research hub dedicated to bringing together experts from across the University of Maryland to tackle challenging transportation issues, including congestion and road safety.
In addition, he encouraged the department-led Project Management Center of Excellence to explore new teaching modalities--particularly MOOCs. His recommendations paid off: a series of EdX courses offered virtually by Center has attracted thousands of students, both nationally and internationally, since its inception.
"Chuck is a visionary," said UMD President Darryll J. Pines, a longtime colleague and fellow Massachusetts Institute of Technology (MIT) graduate, "but he's always been a visionary with a plan. As chair, he set ambitious, long-range goals for the civil and environmental engineering department, and he also took concrete steps to make those goals happen. The department will continue to reflect his legacy for a long time to come."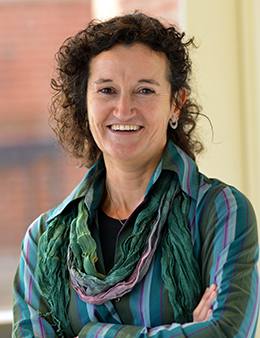 Meet Interim Chair Alba Torrents
The UMD civil and environmental engineering department welcomes the appointment of Professor Alba Torrents as interim chair. An environmental engineer, Torrents has served as principal investigator on a wide range of projects, covering topics that include thermal hydrolysis treatment of wastewater and use of an electric nose to detect odors from biosolids. A native of Spain, she earned a bachelor's and master of science degree from the University of Barcelona before completing her doctorate at Johns Hopkins University in 1992.
Torrents heads the CEE department's persistent organic pollutant laboratory, one of three environmental engineering labs at UMD. In her lab, Torrents and her students study contamination and processes in wastewater and agriculture, as well as legacy contamination in soils.
Published September 1, 2021