CEE's Dr. Don Vannoy Elected ASCE's Board Member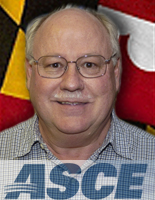 Department of Civil and Environmental Engineering's professor emeritus Don Vannoy was recently elected as a board member by the American Society of Civil Engineers (ASCE). Dr. Vannoy will represent members from Region 2 – areas in Pennsylvania, Maryland and Delaware. The new officers will begin their term on October 30, 2009 at the ASCE's Annual Civil Engineering Conference in Kansas City, Missouri.
Click here for more information about this news item.
Published September 1, 2009