Can Entrepreneurs Survive in This Economy?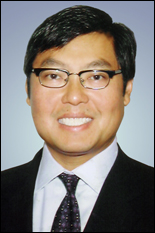 On Thursday, November 19, serial entrepreneur
S. Tien Wong
, chairman and CEO of Opus 8, Inc., will discuss "Entrepreneurial Leadership in the New Economy" as part of the Clark School's Fall 2009
Whiting-Turner Business and Entrepreneurial Lecture Series
.
The lecture will take place at 5 p.m. in the Kim Engineering Building Lecture Hall and will be preceded by a reception at 4:30 p.m. outside of the lecture hall.
The first lecture of the fall semester took place on November 5, when George Vanderheyden, president and CEO of Constellation Energy's UniStar Nuclear Energy, LLC, discussed nuclear power prospects. His talk is available to watch online.
Published November 16, 2009