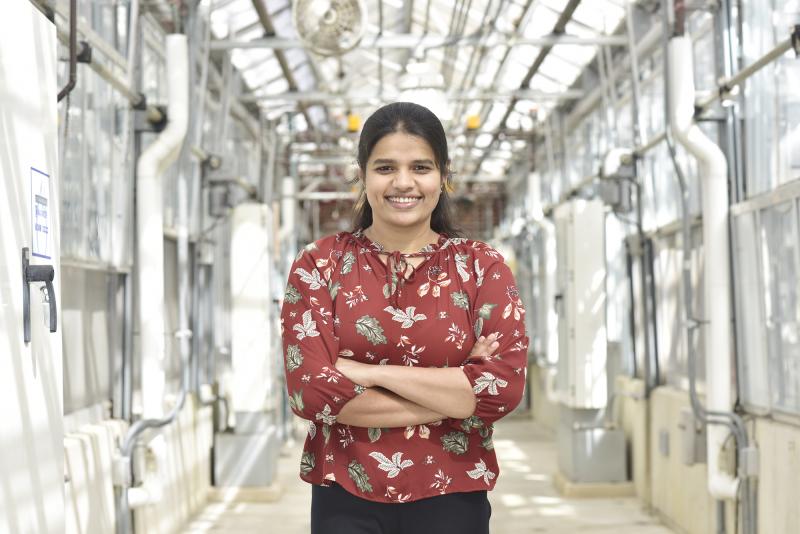 It feels like a team environment.
Sai Pamuru is in her final year of UMD's PhD program in Environmental Engineering. For her undergraduate degree Sai attended Amrita School of Engineering in India. However, she spent her final year of college in New Zealand at the University of Auckland. This is where she started to move from a focus on chemical engineering to a focus on environmental engineering, which she felt would a allow her to have a more direct impact on environmental issues.
Sai got her Master's of Engineering in Environmental Engineering at Pennsylvania State University. She started at UMD in the PhD program in Environmental Engineering in 2018. She says she was drawn to UMD because of its "accomplished faculty and their high impact research." Her advisors are Dr. Allen Davis and Dr. Ahmet Aydilek.
Sai's research deals with the use of organic materials such as compost as soil amendments for roadside soils. She is looking at the impact of using such amendments on soil characteristics, water quality, and plant growth. Her work is sponsored by the Maryland and Minnesota Departments of Transportation.
Sai's research is very hands-on, which made the first couple of years in the program, when Covid was at its peak, very difficult. She developed her research problem in early 2020, right before Covid hit. This meant that as she started her research, she couldn't even get trained in the lab. She also didn't get to go home to India for four years. She acknowledges that it was a "mental battle," but sees a silver lining: "I've learned there are so many people who will help you," she says.
In contrast with the enforced isolation of the pandemic, Sai is now able to make the most of her work's collaborative potential. She says her best experience at UMD has been "the number of graduate students from across the world" that she interacts with every day in the lab. "It feels like a team environment," she says. Her research is "highly interdisciplinary," involving a lot of collaboration with other departments including the Plant Sciences Department and with researchers at Michigan State University. "I'm constantly learning," she says.
Sai also has a passion for mentoring others. She has worked with eleven undergraduates as part of her doctoral research, and says that "the learning process goes both ways" in their interactions. She won CEE's Graduate Student Research Mentor award this year. For the past five summers, she has also served as a research mentor for high school students through the Center for Minorities in Science and Engineering's (CMSE) ESTEEM SER-Quest summer program. This involves her leading students in short research projects. She found this year's program especially enjoyable, as it was back in person after three years being remote. She says its "very inspiring" to see how quickly these students learn. Sai also mentors several children in India via video conferencing, helping give them guidance on their career paths.
Sai has been awarded multiple honors and awards, including UMD's Global Stewards Fellowship and Dean's Fellowship, and the Compost Research University Scholarship from the Compost Research Education & Foundation (CREF).
In her rare free time, Sai enjoys listening to music, cooking, and watching Youtube videos—both educational ones and light-hearted ones about animals.
Sai plans to graduate this December. She is currently applying to post-doctoral programs. She can see herself eventually working full-time in a research laboratory or becoming an engineering faculty member. Either way, her combination of passion and talent for both research and mentorship will remain central to her success.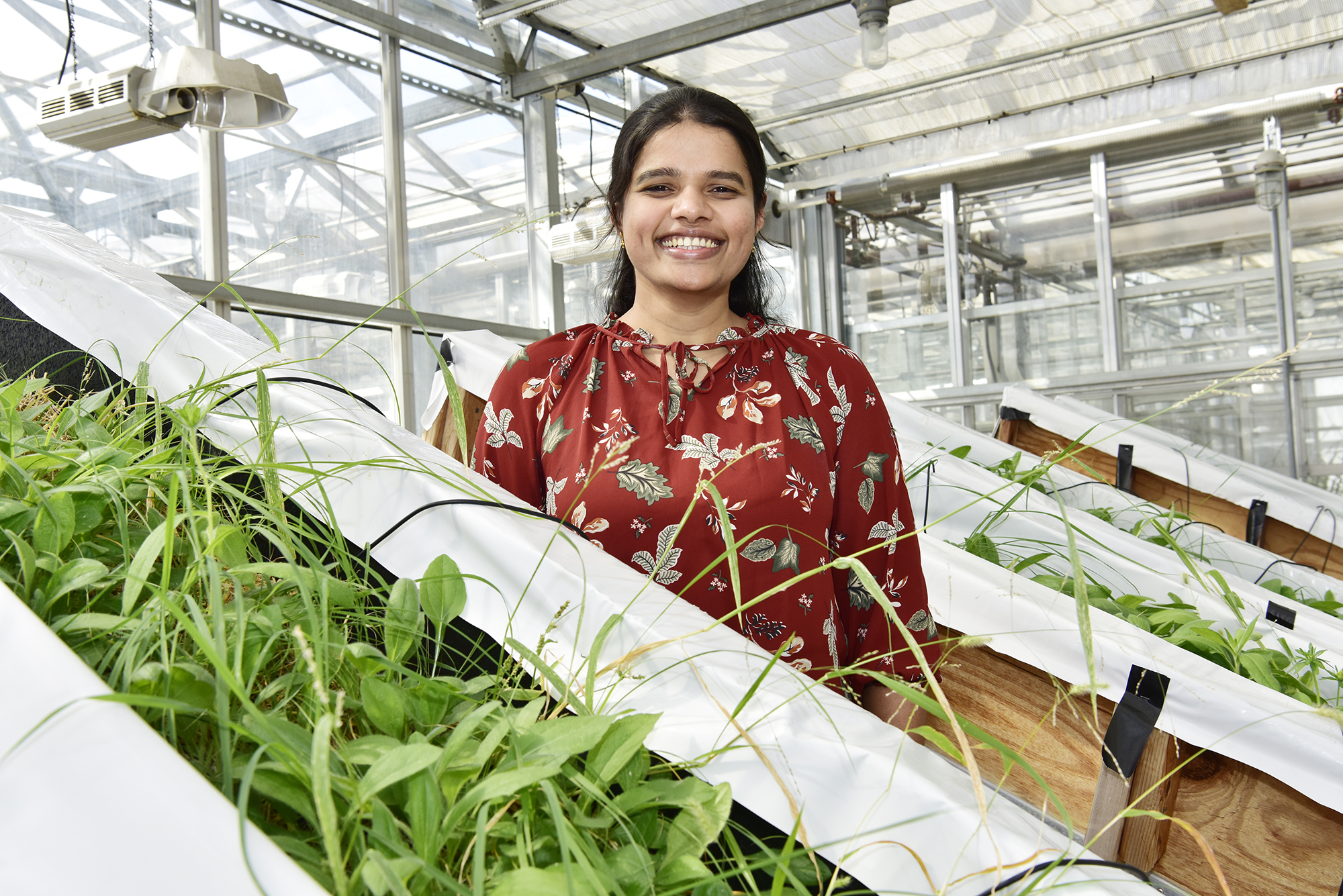 Top