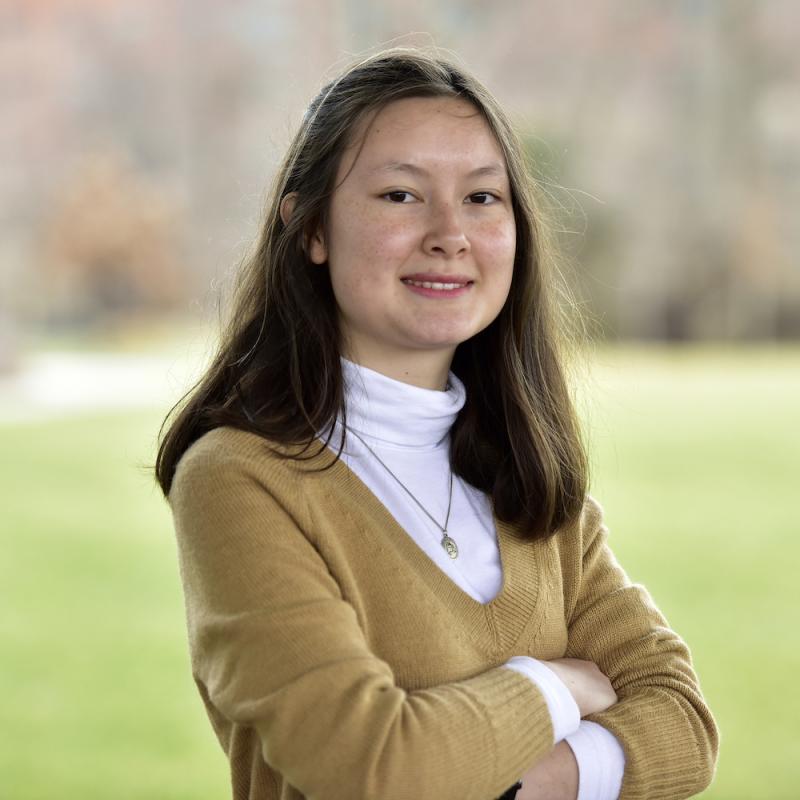 I want to impact people on a personal level.
"I like learning about things that are behind the scenes in our life," says Josephina Ouyang, describing what drew her to Civil Engineering. As a Civil Engineer, she anticipates working with the infrastructure that plays a hugely important but often overlooked role in our lives. She also likes how "tangible" the work's results are, and finds knowing that her work will impact people "very gratifying."
Josephina, who goes by Josie, is one of six siblings, and her two brothers also graduated from UMD. She enrolled as a freshman at the University in Fall 2019. She is now a senior in the Civil and Environmental Engineering department, completing the Geotechnical and Structural track.
Josie was in ACES, the cybersecurity living-learning program, as a freshman and sophomore; she enjoyed the experience it gave her in another field. She also volunteered with ClarkLead in sophomore and junior year, helping new first-year students get oriented in the Clark School community; she says she "appreciates mentoring people." Josie is also involved in Steel Bridge and Chi Epsilon, both of which she said helped her make friends in the department. Steel Bridge also gave her hands-on experience with engineering. The first Steel Bridge competition she participated in was hosted online due to Covid, which created a lot of logistical challenges, but last year's event was in-person.
In general, Covid played a large role in the first half of Josie's college career. Campus closed and everything went online in the Spring of her freshman year. She remembers the semesters of online classwork as "very mentally challenging," but adds that the experience pushed her to learn on her own. She says she feels much more able to handle challenges as well, after navigating such a big hurdle. But she says she loves the human interaction of in-person classes, so she is definitely glad to be back in-person.
Josie says she has appreciated the professional opportunities she's had as a CEE major, including attending career fairs. She has found Engineering Career Services very helpful, and has had two internships in her college career. The first, in Summer 2021, was for F.H. Paschen. It involved work on a heliport project and a lot of communication with sub-contractors. She enjoyed the opportunity despite the impact of supply chain issues caused by Covid. Last summer she interned for the design firm WBCM. She wrote project proposals and reports for them and worked with AutoCAD. She has accepted an offer to work for WBCM after graduation.
In her free time, Josie likes to read, draw, and spend time with friends. She has also been playing intramural soccer for years, first with ACES and then with the Catholic Student Center. She is very involved with the Catholic Student Center, heading the Liturgy Committee and also managing the sacristans who set up the Mass, as well as participating in volunteer service opportunities.
Josie's favorite things about being a CEE major at UMD, she says, have been the "great community" and the opportunity to "learn the practical things behind the scenes" that are central to the field. She says that in her time at UMD she has "definitely grown in confidence in who I am and what matters to me."
Josie plans to graduate this semester, Spring 2023. She will be working for WBCM doing land development. Further down the road, she wants to go into design, and to get her P.E. More importantly, she says she wants to "impact people on a personal level" in both her work and her life as a whole.
There is a phrase Josie used when mentioning to me one of her favorite fictional characters, Frodo in J.R.R. Tolkien's Lord of the Rings trilogy; she referred to his "sincerity of heart." This is the quality that comes across most strongly in conversation with Josie. She is genuinely excited by the possibilities her profession will give her to help others and to grow as a person. In all aspects of her life, she is focused on "doing things with care and love."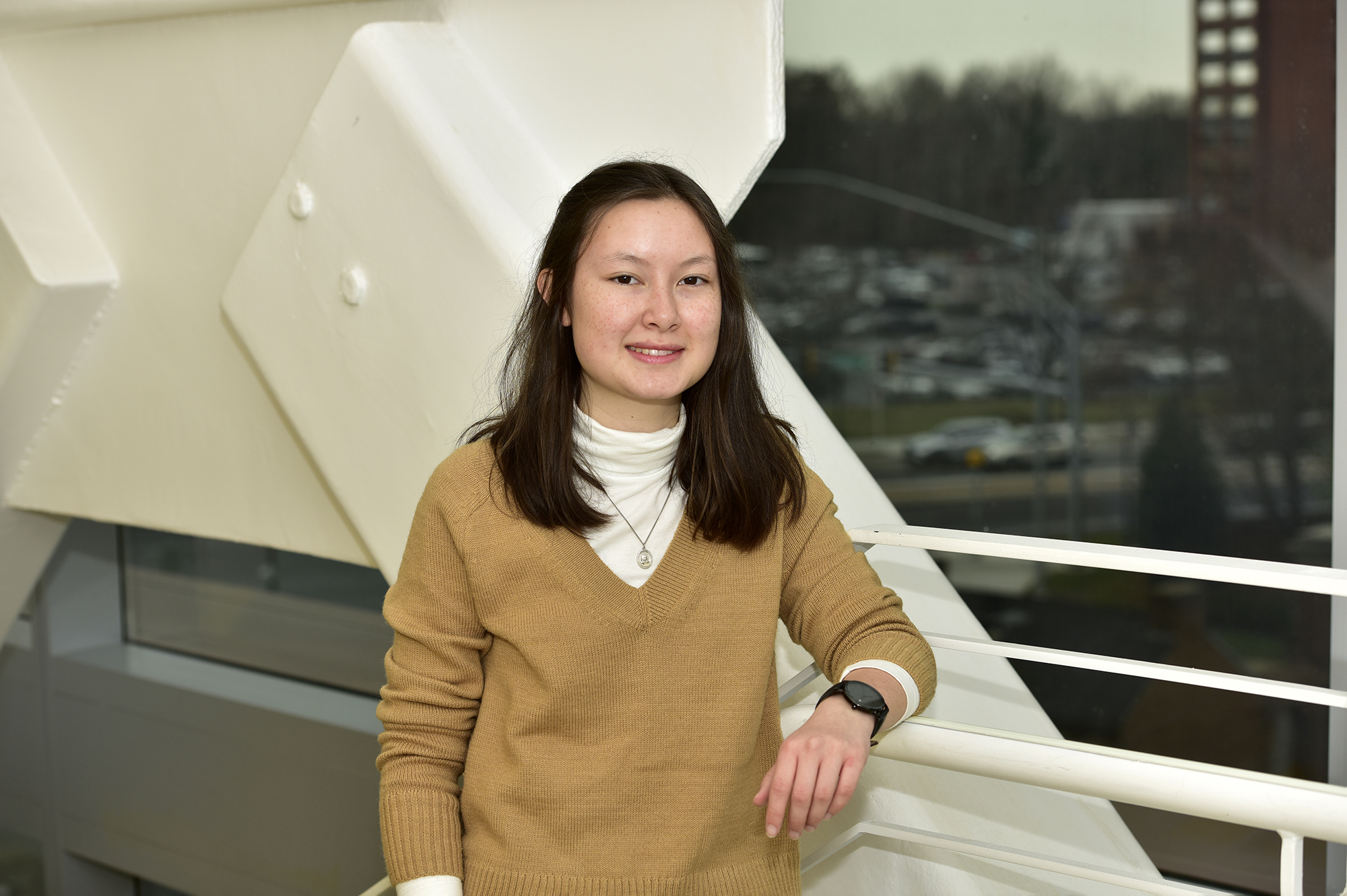 Top