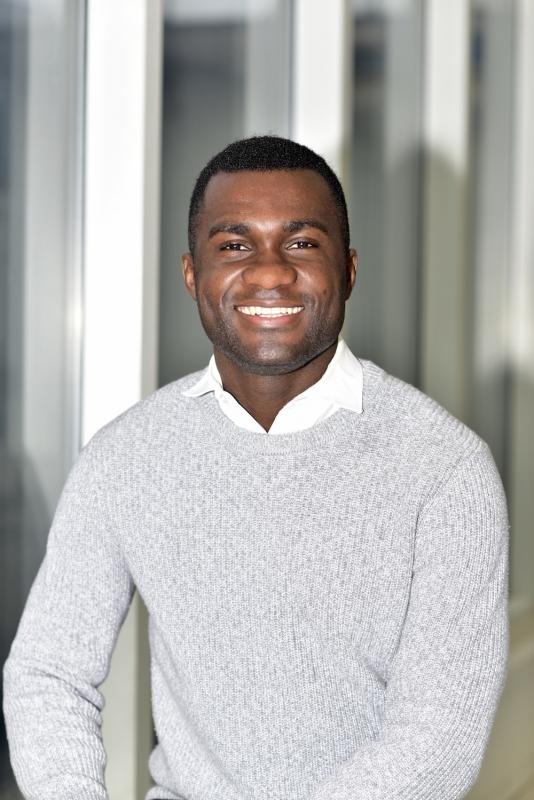 We solve problems that will change how people live.
Fall 2019
Jean-Jacques Mvom Ondoua already had a degree in Environmental Science from the University of Dschang in his home country of Cameroon when he moved to the U.S. in 2013.  He was considering continuing his studies in Environmental Science, but the sight of American infrastructure, particularly in transportation, fascinated him because it was so different from infrastructure in Cameroon.  This led him to an interest in Civil Engineering; he remembers thinking, "I need to learn how to do this and bring it home," hoping the knowledge he acquired could benefit his home country.  He got an Associate's degree at Montgomery College before transferring to UMD and the CEE Department in Fall 2018.  He is pursuing the Geotechnical and Structural track.
Jean-Jacques is also a consultant with WSSC, the Washington Suburban Sanitary Comission.  Just before he transferred from Montgomery College, WSSC chose him as the winning applicant for the county to receive a scholarship and do an internship with them.  As an intern, he was involved in pipeline construction in Anacostia.  Once the internship was over, WSSC offered him the consulting position, to which he devotes 20- 27 hours a week while still being a full-time student.  Last semester he worked on the Metro's Purple Line, while this semester he is working on a 102-inch sewer main on Baltimore Avenue.  WSSC has also offered him training in several useful areas including traffic control safety, erosion and sediment control, and water sampling.
Jean-Jacques' classes at UMD inform and enrich his professional work.  ENCE200 (Civil Engineering Computation) helped him learn how to generate a design plan, while ENCE340 (Foundations of Geotechnical Engineering) and ENCE353 (Introduction to Structural Analysis) gave him a solid understanding of the physical material he uses to do his job.  He also appreciated taking ENCE426 (Building Information Modeling), which he says "gives you a huge understanding of how to design buildings." 
ENCE215 (Engineering for Sustainability) had a particularly big impact on Jean-Jacques as it introduced him to LEED certification.  He decided to study as much about LEED as he could, and went on to pass the exam to be a certified LEED Associate.  He is now planning to take another exam to be LEED certified in Operations and Maintenance.
Besides his schoolwork and his job with WSSC, Jean-Jacques is also in the ROTC Army Reserve.  He started serving in the Army Reserve in 2014 and joined the ROTC program in 2018.  He credits it with teaching him the discipline needed to balance his multiple obligations, including maintaining an excellent GPA.  He says it taught him how to work under pressure and with limited resources (including time).  It also taught him to prioritize and track deadlines, and never to procrastinate.  He admits that finding time for extracurriculars and even a social life can be challenging.  But when he does find free time, he likes to run, watch movies, play soccer, and read spiritual and religious books.  He also spends time with his girlfriend, a fellow CEE major who transferred here from Montgomery College at the same time he did.
Jean-Jacques goes back to Cameroon every two years or so.  Most of his family is still there, including his twin brother.  His mother, however, is in the process of moving to the U.S.  When he was back in Cameroon this past winter, Jean-Jacques learned of a new mall being built in its economic capital, Douala, the first big mall in the region.  The project is a joint effort of the city council and the company Neo Industry, for which Jean-Jacques' twin brother works.  Jean-Jacques got a construction job with Neo too, and looked into the environmental protections involved in the project.  He found that there was no erosion and sediment control plan, which he knew could lead to environmental issues.  He spoke to the chief engineer on the project, asking if he would be interested in going above and beyond what other builders in the region had done by getting LEED certification.
Within a few days, Jean-Jacques was meeting with everyone involved in the project, explaining to them what LEED certification involves.  Now back in the U.S. he is working remotely with the engineers on a work agreement which would modify the designs and make them more environmentally sustainable.  If the mall does achieve LEED certification, it will be among the first buildings in sub-Saharan Africa to do so.  Jean-Jacques hopes this project will be a demonstration of environmental leadership that will inspire others to use more sustainable building methods.
Jean-Jacques says his favorite part of being a Civil Engineering major at UMD is gaining "the ability to solve problems that will change how people live." He also appreciates learning how to combine green thinking with other engineering skills, in order "to innovate without harming the natural environment," as he puts it.  As Jean-Jacques looks towards his graduation, which is planned for December 2020, he has many options for his next step. He could enlist in an engineering unit in the Army, or stay in the Reserves while doing a civilian job.  He wants to stay in the U.S. for at least ten years, but says, "I am open to sharing my knowledge around the world."  In a few years, he may be sharing the skills and information he's acquired here at UMD all across the globe, in the way his unique background and set of experiences has prepared him to do.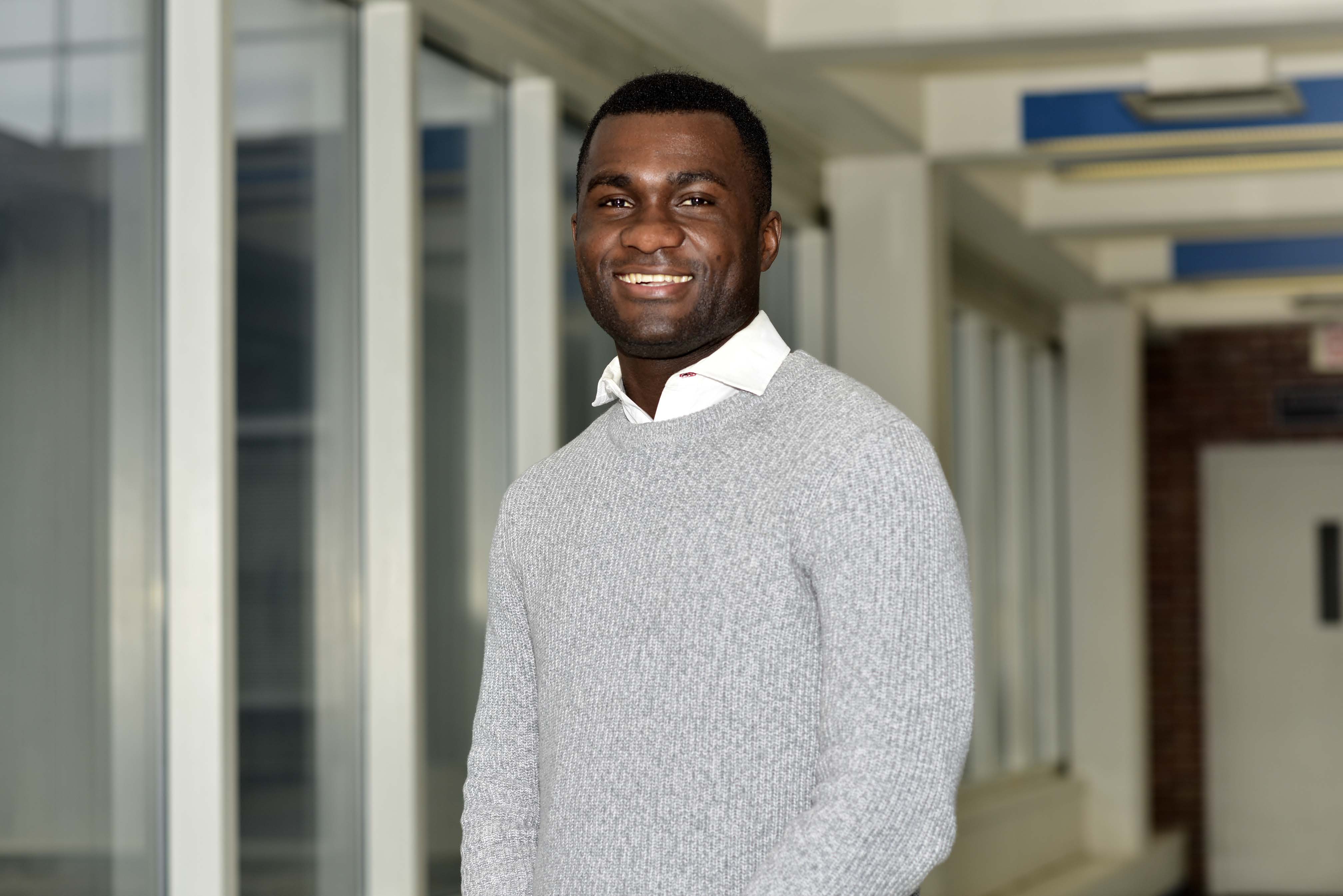 Top