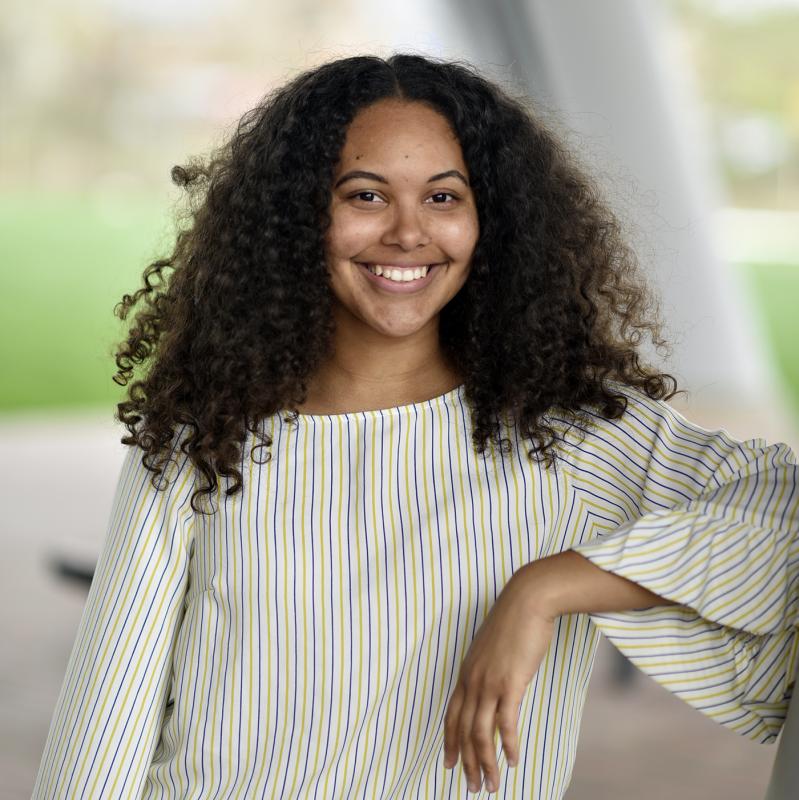 "We always deal with real-world problems."
Spring 2019
Erin Stewartson is a junior in the Geotechnical and Structural track, with a minor in Sustainability.  She has always liked building and designing things, and has been interested in engineering for a long time. She also has family ties to the Clark School; her brother was an Electrical Engineering major at UMD.  In high school Erin founded a chapter of the National Society of Black Engineers at her school.  As a high school junior, Erin also participated in UMD's ESTEEM/ SER-Quest summer program through the Center for Minorities in Science and Engineering. For a while she considered architecture as a major, but her parents encouraged her to pursue Civil instead because of the excellent job market in CEE, and now she is passionate about Civil Engineering.  
Erin is a Banneker Key Scholar; receiving this scholarship cemented her decision to come to UMD, where she began as a double major in both Materials Science Engineering and Civil Engineering, before deciding to focus just on Civil.
Erin says her favorite thing about being a CEE major is that "we always deal with real-world problems." In every class, she says she can see the potential application of what she's working on.  Her favorite classes have been ENCE305 (Fundamentals of Engineering Fluids) and ENCE215 (Engineering for Sustainability).  She appreciates the way they incorporate the social aspect of Civil Engineering, and of ENCE305 in particular she says it has made her realize the prominence of fluid engineering in many aspects of life.  
She also greatly appreciated going to Greece this Spring for ENCE489G: Sustainability and Infrastructure. She enjoyed getting to see the country's most sustainable building and meet with top Greek engineers.  She says the project her class was assigned, redesigning a park, helped her apply the skills she'd learned in other classes.
Erin has been active in both college and department-level extracurriculars.  She has been involved with the American Concrete Institute for two years; she sees it as a wonderful way to network.  As a sophomore she was also part of the Concrete Canoe team, where she worked on designing mixes; she says she appreciated the way it taught her things about trial and error, data analysis, and teamwork that translated to her classes.  She is a member of the Black Engineers Society, and also enjoys going on site tours with ASCE.
Erin is also a Clark School Ambassador.  This role is important to her because she wishes to show others, particularly minorities who are underrepresented in engineering, how passionate she is about the major.  "People truly listen to what you have to say if you're passionate," she says.  She adds that it has been especially gratifying for her to see women of color whom she met as prospective students return as freshmen in the department.  She emphasizes how important it is for retention for underrepresented students to feel they have support.
This past summer, Erin had an engineering internship through Turner Construction.  She worked as a field engineer on the DC United and City Center Hotel projects.  She helped revise progress reports to focus on what she calls "lean construction" and was an active team member that lead foremen meetings every morning on site. She will be interning with Turner again this coming summer, working on construction of a hospital.
Outside of engineering, Erin is a member of the Maryland Gospel Choir, the Adventist Student Fellowship, and the Caribbean Student Association.  In her spare time, Erin likes to sing and to bake. She attributes her ability to balance all her activities with her academics to very careful scheduling. "Because I do a lot, I know I can't waste time," she says.  
After graduation, Erin would like to go to underserved places and help them build or rebuild using sustainable materials.  She is also considering graduate school.  With a bright future ahead of her, there is one piece of wisdom she would like to pass on to other creative engineering students: "Claim your ideas," she says. "Modesty is good, but credit yourself for your ideas."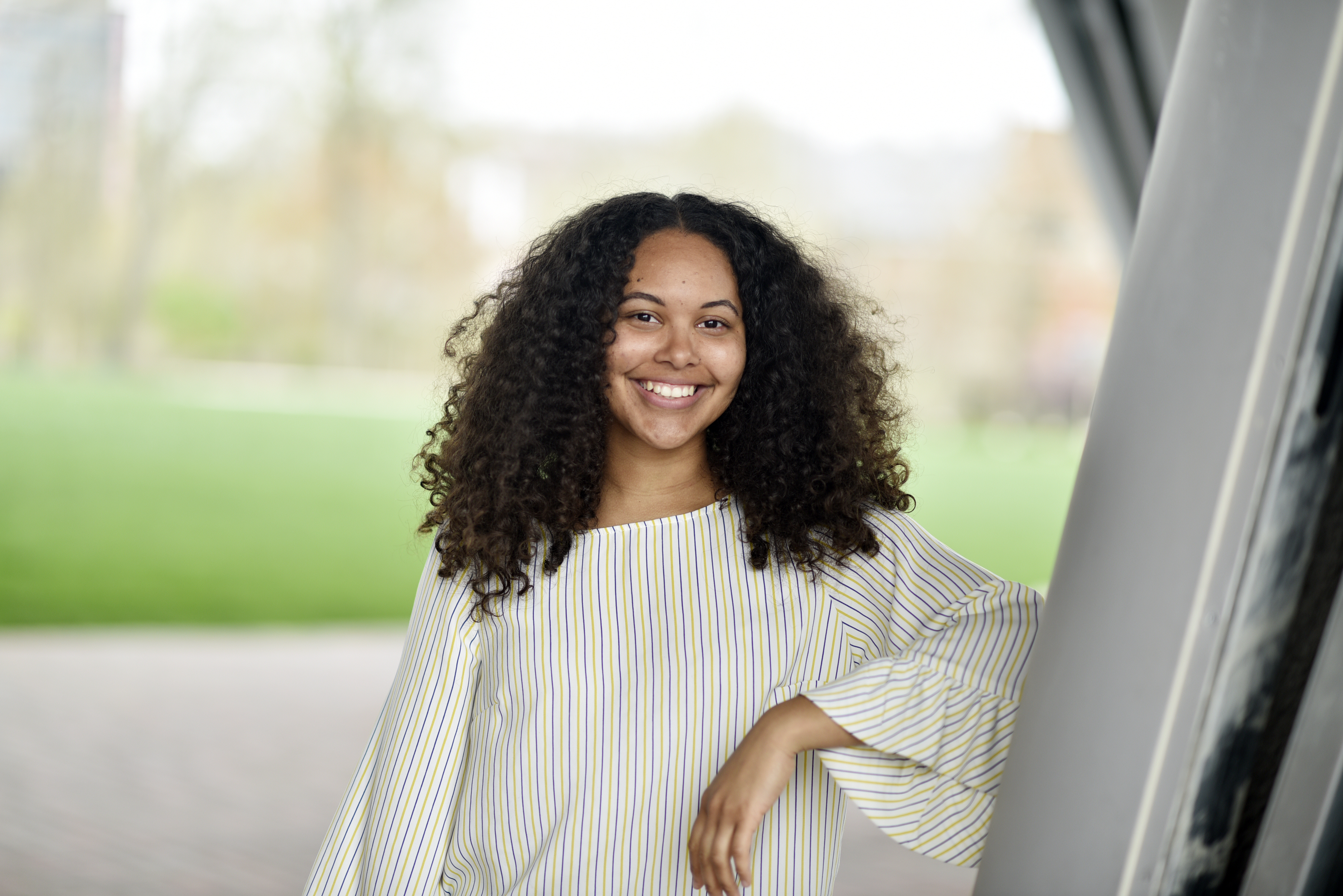 Top