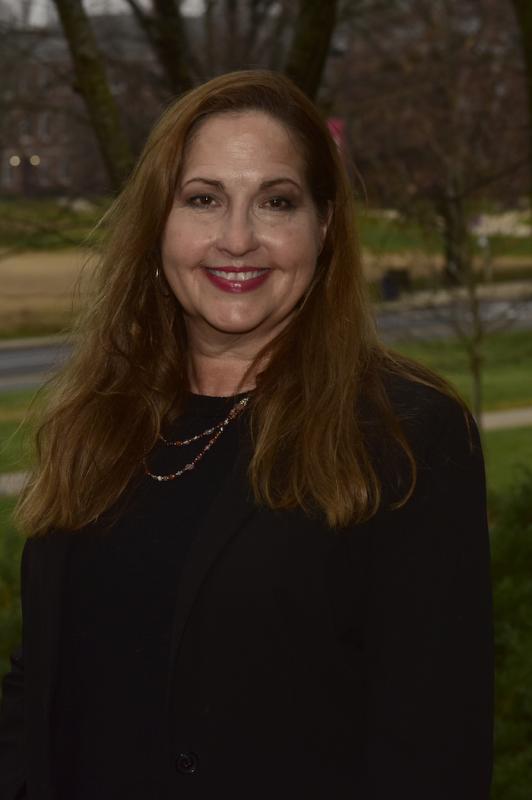 It's fabulous to be back at UMD
Christine Merdon has had a life-long connection to the University of Maryland. Both her parents have Master's degrees from UMD, and she remembers coming along with her mother when the latter was taking classes here. She has thus been familiar with the campus since childhood. Now she is pursuing her third degree from the University, and specifically from the Civil and Environmental Engineering Department.
Christine transferred to UMD as an undergraduate from Charles County Community College (now the College of Southern Maryland). She was a Project Engineer for the Naval Surface Weapons Center at the time. While she had previously planned to become a landscape architect, she changed course when she learned that the Navy offered scholarships for students studying engineering. This made majoring in Civil Engineering a practical choice, but she soon realized that Civil Engineering also perfectly fit her interests. She received her BS from the department in 1987. 
After graduation, she continued her work for the Navy for three years. In 1990, she took on a new job as Project Manager for the White House Military Office, working on major projects at the White House and Camp David. After eight years in that role she was given the option to take a leave of absence to get her Master's. So she returned to UMD and the CEE Department, and earned her MS in the Construction Management area in 1999. 
Christine next turned to private industry, working for Clark Construction as a Project Manager and Superintendent for two years. She then moved to a job as Senior Vice-President of McKissack & McKissack, a woman and minority-led firm based in DC. She worked there for ten years, taking part in high-profile projects including the National Museum of African American History and Culture, the renovations to the Lincoln and Jefferson monuments, and the Washington Nationals ballpark. 
Christine's next role was as Chief Operating Officer for the Architect of the Capitol. In this capacity, she managed over 2,000 employees, reported to Congress, and worked on the Capitol dome restoration. She also led an effective sustainability and energy reduction program. When the current Architect retired, she took on the role of Acting Architect of the Capitol from 2018-2019. At the AOC she oversaw several historic preservation and renovation projects, and elevated the importance of diversity, equity, and inclusion efforts.
During the pandemic, Christine returned to working for McKissack for two years as Chief Operating Officer, focusing on projects in Texas. But she still had two unfulfilled goals: to start her own company and to get her PhD. This summer she brought the former goal to realization by starting Merdon Strategies, a consulting company. And this past Fall, she returned to UMD, where she started the PhD program in Project Management, studying under Dr. Baecher. 
Christine says her PhD research is "very aligned with what I do for business," so she can use what she is learning in her consulting. She is focusing on leadership and communication, including the soft skills too often undervalued in the industry. 
She also hopes to increase the retention of women in construction. She believes many firms need to change their cultures to keep women employees. She emphasizes the need for receptiveness, intentionality, and effective communication. She hopes the firms she consults will learn to practice these skills from the top down. 
She enjoys seeing some of the ways the university and department have changed since her previous student experiences. She remembers as an undergraduate often being the only woman in the classroom, and encountering a lot of discrimination. Today, she is impressed by the increased diversity and variety of opportunities for students. She also enjoys the perspectives of the Gen Z students she is on teams with in some of her classes, admiring their authenticity and willingness to be introspective. For other kinds of changes, including the use of Canvas, she says she gets help from her daughter, a sophomore at Baylor University. 
Over the years, Christine has remained connected with the department and with the Clark School beyond her own educational journey. She was on the CEE Board of Visitors for several years until 2021, and served as its Chair from 2016-2018. She has helped Women in Engineering by leading their summer program and serving at different points as a Mentor and a Graduate Assistant. In her role as Architect of the Capitol, she also often hosted UMD students. She says "I am really grateful to the University. It's done a lot for me." And she has clearly given back to the University in many ways.
Christine hopes to graduate in 2025. In the meantime, "It's fabulous to be back at the University of Maryland," she says.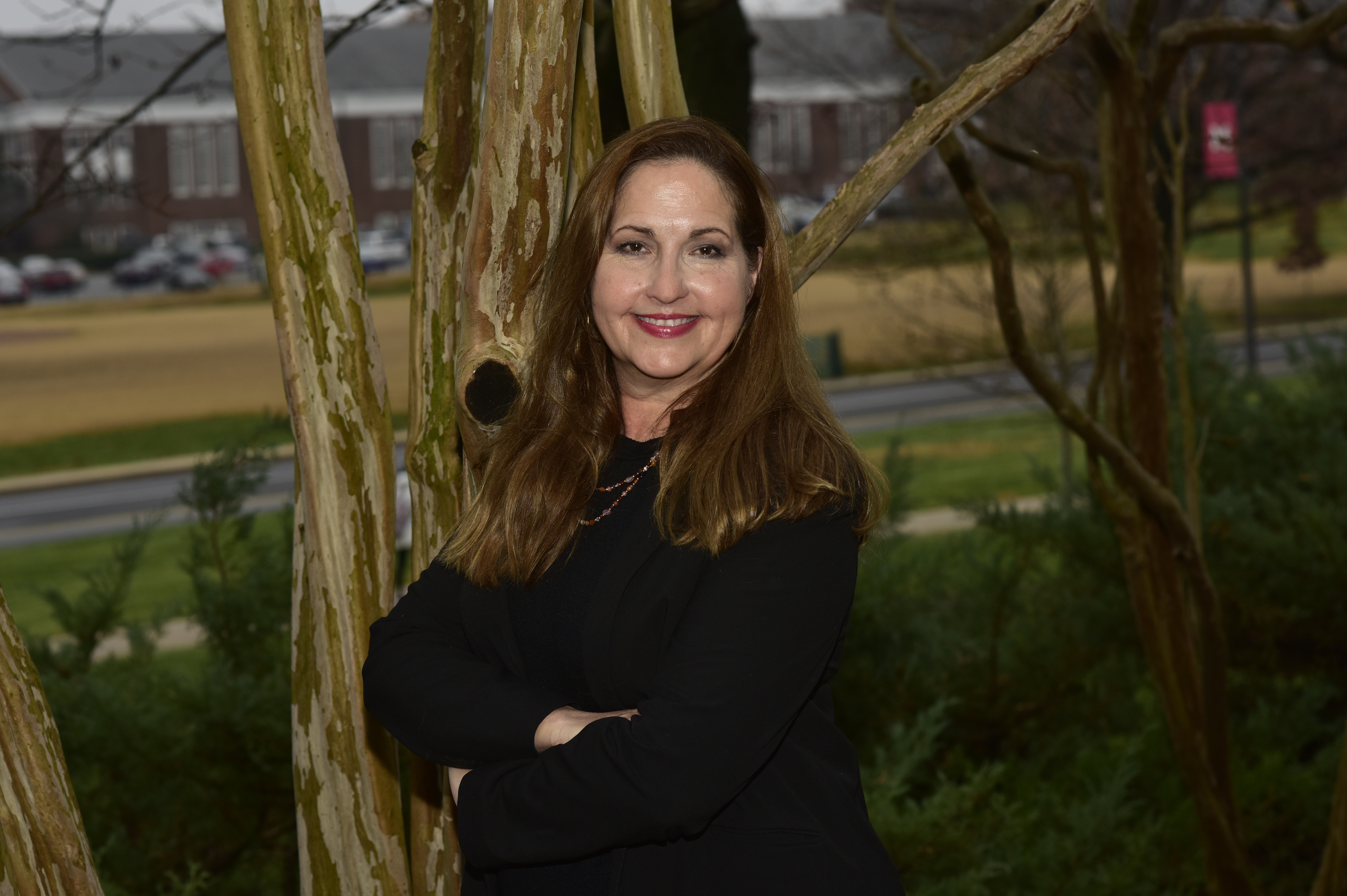 Top