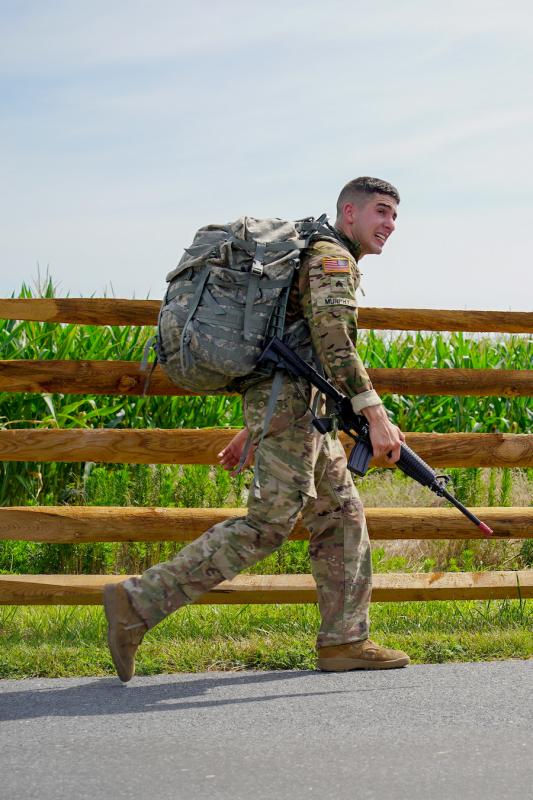 Things become easier when your primary motivation is not yourself.
Fall 2019
Brian Murphy has always liked to build things. He was inspired as a child by his father, who was a carpenter for several decades and demonstrated the value of "time, labor, and commitment to a project"; "I attribute a lot of my passion to my father," Brian says. He would use his father's tools and discarded materials to construct things, like a tree platform between four trees on which he played with his friends. Brian has pursued that love of building and is now a senior in his final semester in the CEE Department at UMD, pursuing the Geotechnical and Structural track. 
Brian transferred to UMD in Spring 2019 from the Community College of Baltimore County.  He says that the Clark School has given him "opportunities to get involved with peers and professional organizations" in a way that has been "a broadening experience." He has been involved in ASCE, Chi Epsilon, and Tau Beta, as well as Veteran Student Life. He is also Treasurer of UMD's chapter of ASHE (American Society of Highway Engineers), which has been long-dormant but which he and a few other students are working to revive.  He says this effort to bring back ASHE is his "way of giving back" to the Clark School and the student community.
Giving back is as deep a motivation for Brian as his love of building, and he has a strong ethic of service. He is a member of Maryland Army National Guard, in which he enlisted in April 2014, and in which he is a Satellite Communications Systems Operator-Maintainer. He comes from a military family, as his father and brother both served in the United States Marine Corps. He feels being in the military is "a calling" to serve his country, state, and community. From 2017-2018 he was deployed for a tour of the Middle East that took him to Kuwait, Iraq, and Syria. He was activated again this year in the middle of the Spring semester, due to the rise of Covid-19. The Maryland Army National Guard set up Covid testing centers at this time, and Brian, whose role was largely humanitarian, helped non-profit organizations distribute food in Baltimore City and County.
While helping the community in the midst of the pandemic, Brian continued to take full-time classes at UMD and to do his routine work for the Guard. He attributes his ability to do all this to time management and "sheer determination and drive," also expressing appreciation of his UMD instructors' flexibility. He also observes that "things become easier when your primary motivation isn't yourself." His primary motivation in his studies is to improve the country's infrastructure and help the greater good.
The Guard recently promoted Brian to E5 Sergeant, and this inspired him to do the Army-wide Best Warrior competition. He believed it would help him be better prepared for his new role and give him experience to better serve the soldiers he'll lead. He ended up being named Best Warrior for Region II in the Army National Guard Best Warrior competition and competed at the national level.
Brian has also managed to fit engineering internships into his time at UMD. He first interned at RMF Engineering on and off, sometimes full-time, sometimes part-time, from Fall 2016 to Fall 2019. RMF is a design firm specializing in campus-setting energy distribution systems. He loved the environment there, and found himself especially drawn to the project management side of the work. He also interned for Whiting-Turner last winter after meeting a representative at a career fair, and enjoyed the chance it gave him to do hands-on construction. He would have interned there again this summer had the spread of coronavirus not prevented it.
When he has free time, Brian enjoys running, hiking, and spending time with family and friends (including his fiancé and new puppy).  His fiancé and brother are both nurses, on the frontlines of the fight against Covid. Brian plans to graduate this semester (Fall 2020). In Spring he plans to take both the F.E. and the LEED certification test.  Then he hopes to continue on in the CEE Department's Master of Engineering program in Project Management.  He says his favorite thing about being a CEE major at UMD has been the way his peers inspire him, adding that UMD and the Clark School "creates an opportunity for a diverse group of people with the same goals to better themselves and serve the country." Brian is certain to continue to take every opportunity to serve others as he continues into a career in engineering, not only building infrastructure but building up his community.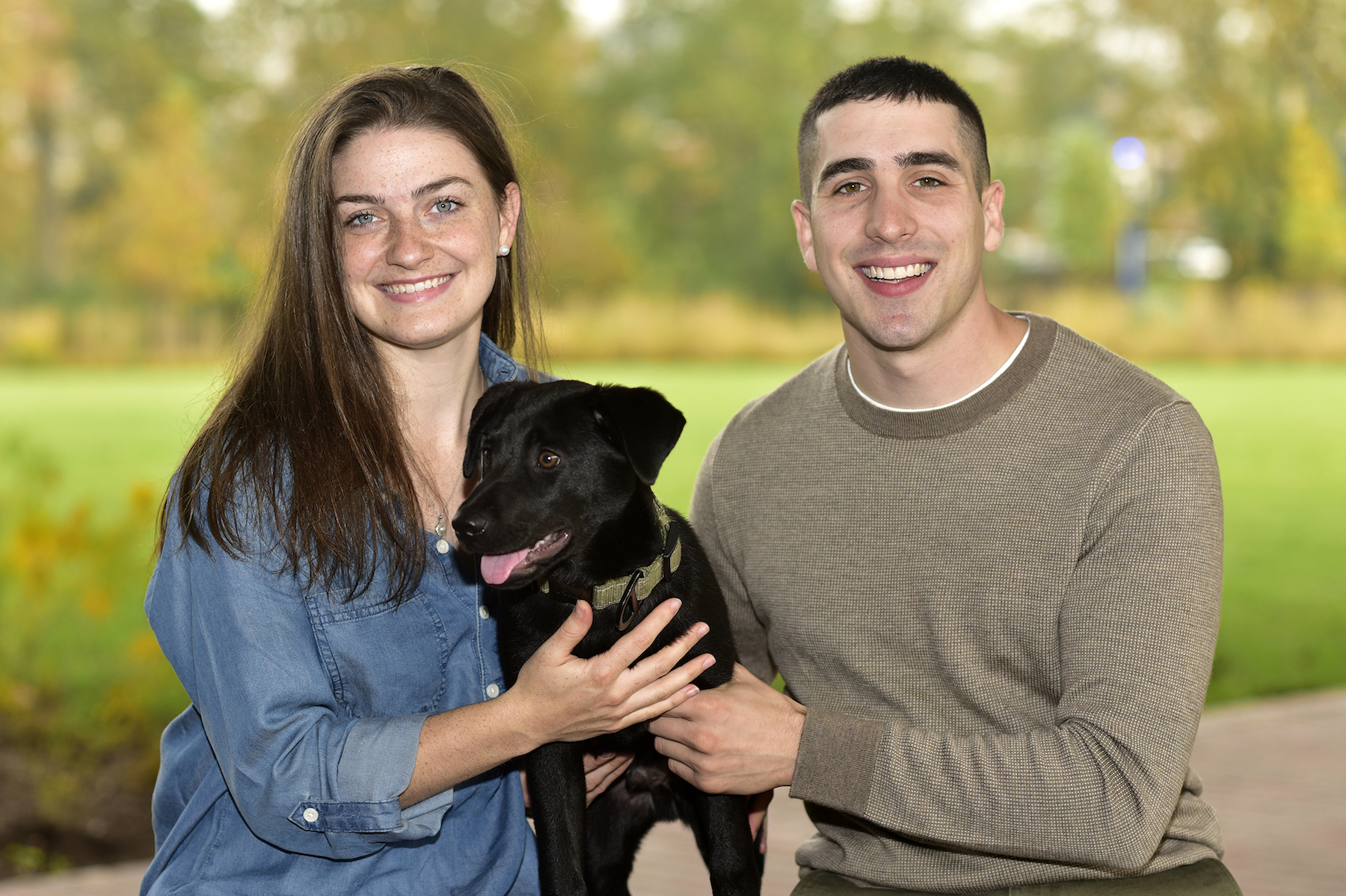 Top