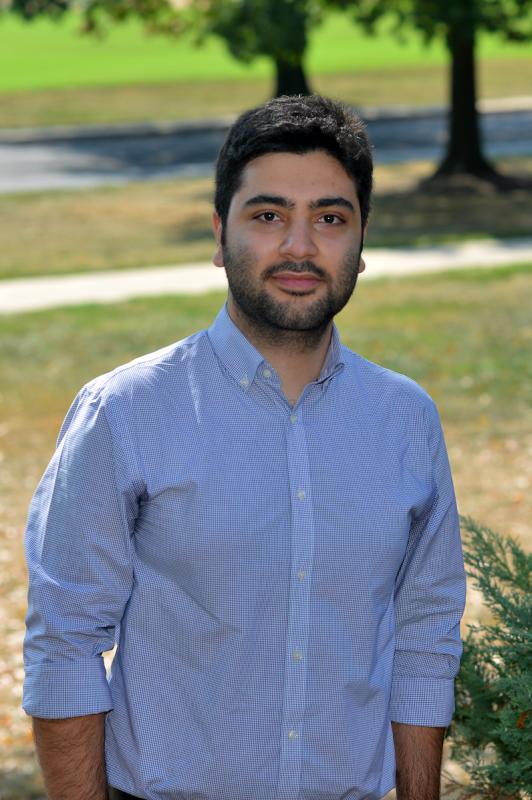 I like to face new challenges.
Fall 2019
Aref Darzi is starting his fourth year pursuing his PhD in Transportation Engineering here in UMD's CEE Department.  He grew up in Iran, the youngest of four children.  One of his brothers is a Civil Engineer, and Aref decided to pursue that career rather than that of his other brother, a pediatrician, because civil engineering fit better with his love of math and problem solving.  He received his Bachelor's in Civil Engineering and his Master's in Transportation Planning and Engineering from Sharif University of Technology in Tehran.  "I really enjoy solving new problems," he says.
That intellectual curiosity led Aref to seek a doctorate degree in the U.S.  He chose UMD because of the reputation of its Transportation group.  Being near D.C. was also a big draw, and it helped that some of his friends were seeking degrees at UMD at the same time.
Aref's doctoral research involves using the emerging technology and data sources in transportation fields (such as mobile device location data) to analyze human mobility patterns.  His research advisor is Dr. Lei Zhang, whom he calls "inspiring and supportive" and who he says is always aware of the newest developments in transportation engineering.  He is also thankful to Heather Stewart, the department's Assistant Director of Graduate Student Services, for her "continuous support" whenever he needs help.  Speaking for himself and other graduate students, he says, "She is always there for us and whenever we are facing any troubles we can go and talk to her."
The project Aref is part of is collaborating with the Maryland Transportation Institute and the Federal Highway Administration, among other organizations from various regions.  Being a member of MTI provides Aref the opportunity to collaborate with researchers from many different disciplines.  He says that at UMD he has an unparalleled opportunity to access and work with big data in his area.  At the same time, as an Iranian student under the U.S.'s current administration he has found that getting access to some data sources including ones procured at national labs takes longer for him than it would for other students.
Aref has presented his research at a number of conferences, including the yearly Transportation Research Board conference in DC.  Last year, he presented at the International Symposium on Emerging Trends in Transportation in Hawaii.
Aref is also President of the UMD student chapter of ITS-ITE (Intelligent Transportation Society and Institute of Transportation Engineers).  This student group hosts seminars with keynote speakers as well as providing networking events for students in that technical area.  Interested students from other majors can also join the group, and ITS-ITE also keeps in touch with Transportation alumni.  Aref became Vice President of this group in his first year at UMD, and has been President for the last two years.  ITS-ITE recently had a joint meeting with WDCSITE and ITS MD that gathered many transportation professionals in the region.  The session started with an interview and resume workshop for UMD students, followed by technical presentations.
Aref enjoys hiking (especially in the Shenandoah), playing volleyball and soccer with friends, and going to movies.  He plans to hike in Great Smoky Mountain National Park this fall to see the fall foliage.  He also finds support from a group of fellow Iranian students, who help each other with the emotional and mental stress of the current political climate.  Many Iranians have been banned from entering the U.S., and Aref has not been able to travel back to Iran to see his family in a year and a half, so having a support system is important to him.  
Aref has about a year or a year and a half left in the PhD program.  After graduation, he hopes to stay in academia or work for a research-based company.  "I like to face new challenges and find innovative solutions for problems we're facing," he says.  The unstable state of current American politics has left him unsure as to where he will continue his work.  But his positive attitude and spirit of inquiry are sure to make an impact for good wherever he goes, just as they have in our department.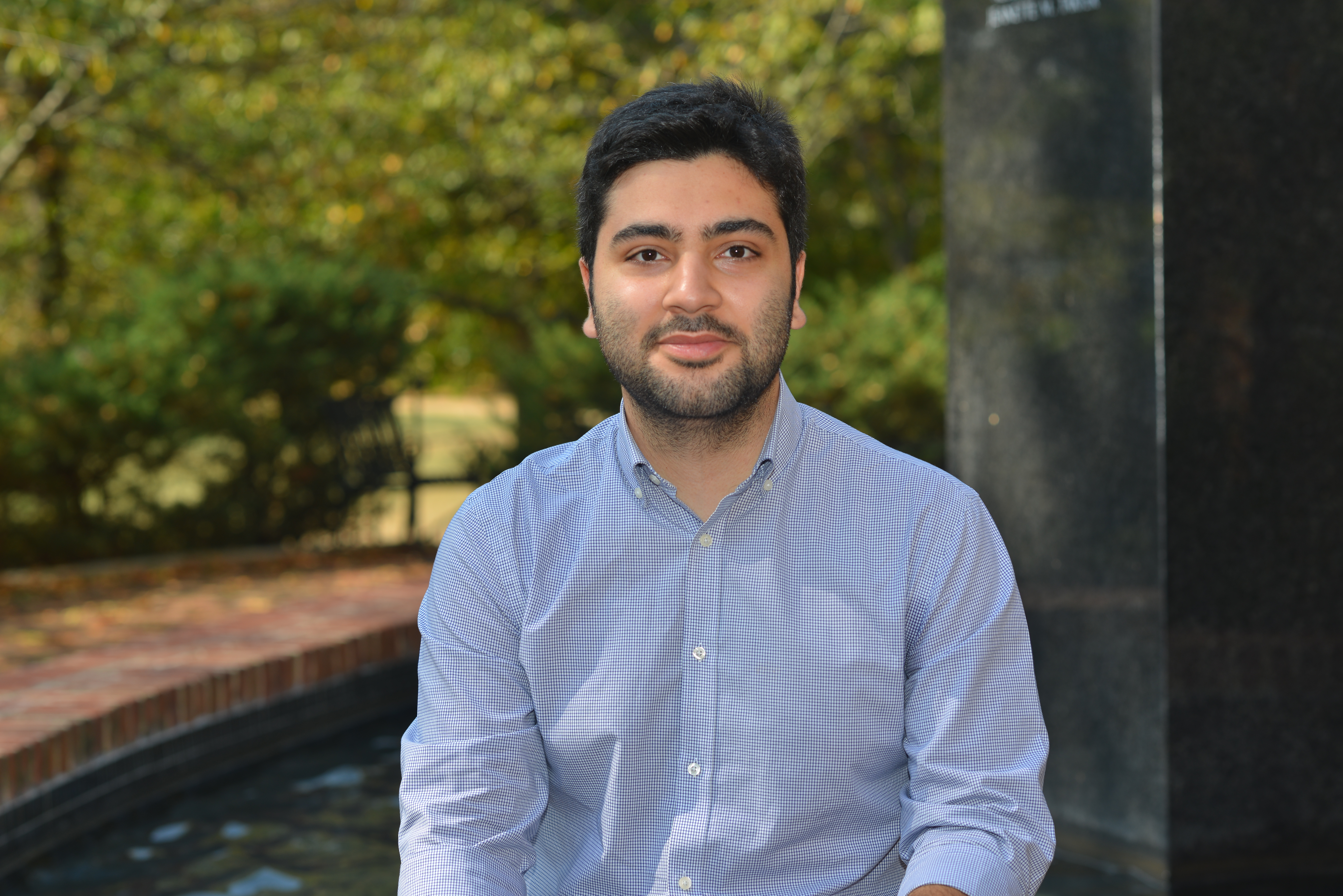 Top