Supporting Diversity in Engineering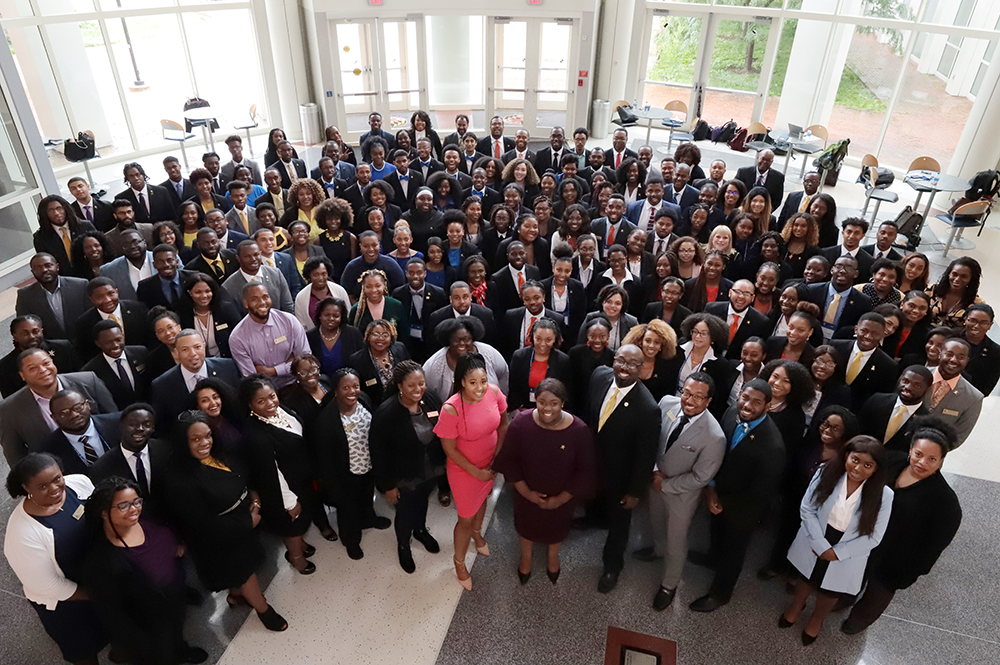 The University of Maryland's A. James Clark School of Engineering partnered with the National Society of Black Engineers (NSBE) as part of a mission to recruit, retain, and graduate underrepresented black scholars in the engineering fields by hosting the National Leadership Conference (NLC) in College Park, Maryland. Approximately 200 undergraduate and graduate student leaders attended the conference June 20–24 for the newly elected national and regional officers of NSBE, one of the largest student-governed organizations based in the United States.
During the four-day conference, participants received intensive training in leadership, communications, and project management areas such as budgeting, expense management, public relations, funds solicitation, governance, non-profit management best-practices, and balancing work and demands of school. This "meeting of the minds" was held throughout the UMD campus in the Chemical and Nuclear Engineering Building, Jeong H. Kim Engineering Building, A. James Clark Hall, and Prince Frederick Hall's Multipurpose Room.
Bongnwi Tangyie, assistant to the director of the Clark School's Center for Minorities in Science and Engineering (CMSE) and UMD liaison to the NSBE conference planning team, believes the event is necessary to cultivate growth and success in and outside of NSBE.
"Whatever they do on the collegiate level could have impact on the regional level, which has impacts on the national level—which is essentially important because they're a national chapter," Tangyie said.
Tangyie also said the attending students learned essential skills that will make them more business savvy on all levels by learning marketing plans in organizations.
Participants left the conference aware of the many resources that are offered through NSBE, such as tutorial programs, technical seminars, a national communications network, two national magazines, resume books, career fairs, awards, banquets, and the annual national convention.
At the closing session, attendees were highlighted for their accomplishments in the conference and got an opportunity to talk about what they learned. Tangyie said that after the event, students acquired the sense that they have responsibility, not only to themselves, but to their peers and the larger community.
NSBE's NLC team was led by Briana Wilson, and the Clark School's team included Rosemary Parker, CMSE director; Sheron Williams, assistant to the dean; Julie Berry, executive administrative assistant in the Office of the Dean; and Tangyie. Tangyie also added that the event wouldn't have been possible without the generous support of Clark School Dean Darryll Pines.
Published July 5, 2018