Dr. Ali Haghani Invited To Present Keynote Speeches in China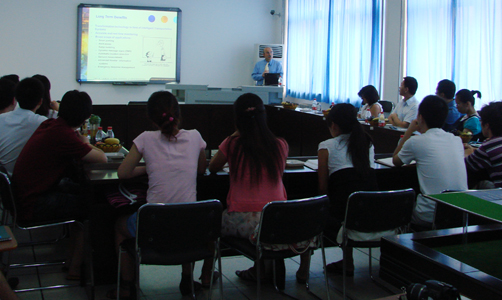 Dr. Ali Haghani, professor and Chairman of the Department of Civil and Environmental Engineering was invited to give a keynote speech in the Seventh International Conference on Traffic & Transportation Studies (ICTTS 2010) and the 10th International Conference of Chinese Transportation Professionals (ICCTP 2010).
The ICTTS Conference was held from August 3 through August 5 in Kunming, China, and the ICCTP was held from August 4 through August 8 in Beijing, China.
Professor Haghani was also invited by the Institute of Transportation Engineering, Tsinghua University, and the Department of Traffic Engineering, Beijing Jiatong University to give lectures in these institutions and engage in discussions aimed at establishing professional collaborations between these institutions and the Department of Civil and Environmental Engineering at the University of Maryland.
Published August 29, 2010