CEE's Dr. Miroslaw Skibniewski to Present Keynote Speech in Saudi Arabia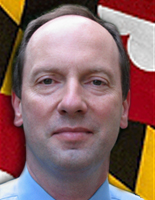 Civil and Environmental Engineering Department's Professor Miroslaw Skibniewski, A. James Clark Chair in Construction Engineering and Project Management, will be the keynote speaker at the Symposium on Pipeline Construction and Maintenance: Project Management Approach. The symposium is to be held from April 6-8 at King Fahd University of Petroleum and Minerals in Dhahran, Saudi Arabia. His presentation will focus on Information Technologies for Planning and Management for Development of Sustainable Construction Projects.
Additionally, Prof. Skibniewski will present a workshop for Symposium participants on Web-Based Project Management Systems. For more information about the event, please click here.
Published April 6, 2009