CEE's Dr. Deborah Goodings to Speak at GA Tech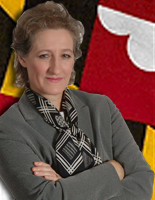 Civil and Environmental Engineering Department's Dr. Deborah Goodings will be the 2009 lecturer at the Sparks Forum in Ethics and Engineering at Georgia Tech. The Forum will take place on On April 14, 2009.
The Forum invites lectures that examine the ethical dimensions of engineering practice, including the application of ethical principles to decisions made in the context of professional work. Dr Goodings will speak on the obvious and the unanticipated effects of the humanitarian engineering movement in engineering education.
Published April 2, 2009