CEE Professor receives research contract from NSSGA and PCA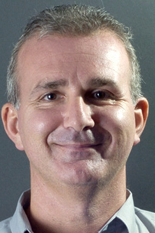 Civil and Environmental Engineering Professor Dimitrios Goulias has been awarded a research grant from the National Stone, Sand & Gravel Association and Portland Cement Association on evaluating the effects of fine aggregates on cement mortar properties. Objective of the research is to evaluate the current ASTM standards included in C144 and C270 since they do not reflect the characteristics of fine aggregate used in North America.
The research incorporates aggregate packing theory modeling, and evaluation of the impact of aggregate characteristics on cement mortars through flow, water retentivity, air content, strength and performance analysis. The outcome of the research will be a new standard of testing to be adopted by ASTM.
Published October 26, 2006