CEE Alumnus Dr. Kenneth R Bell Selected as a Bechtel Fellow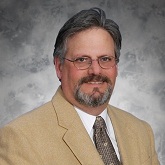 Chosen for their substantial technical achievement over the years, the Bechtel Fellows advise senior management on questions related to their areas of expertise, participate in strategic planning, and help disseminate new technical ideas and findings throughout the company.

Dr. Bell is a Fellow of the American Society of Civil Engineers and a main committee vice chair of ASTM International, a construction standards organization. Ken received ASTM's Woodland G. Shockley Memorial Award for eminence in soil and rock. This year, he was appointed a Diplomate Geotechnical Engineer by the Academy of Geo-Professionals. Before his current position, he was chief engineer of Power's geotechnical and hydraulic engineering services group during the largest growth period in its history. He and his team helped complete seven combined operating license applications and early site permit applications for the next generation of nuclear power plants—helping to establish Bechtel as a recognized leader in the field. He has 27 years of Bechtel service. Ken has authored or co-authored 20 publications, two of which received Outstanding Technical Paper awards. In 2009, he was awarded a full Technical Grant to help develop Bechtel's Crane Foundation Handbook and is at work on two mini grants. He has a master's degree and a doctorate in geotechnical engineering from the University of Maryland, where he also earned a bachelor's degree in civil engineering.
Published August 2, 2011