Baecher Appointed to National Research Council Committee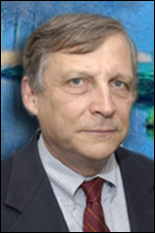 Civil and Environmental Engineering professor Dr. Gregory Baecher has been appointed to the National Research Council (NRC) of the National Academies Coastal Protection Committee.
NRC has initiated a review of U.S. government programs for coastal risk reduction as part of the NRC's support for the U.S. Army Corps of Engineers. As a member of the committee, Baecher will work with fellow members to analyze and review various aspects of current policy and provide input to the U.S. Army Chief of Engineers on scientific, engineering and water resources planning issues related to reducing flood risks from coastal storm surges.
The committee will review risk-reduction strategies that have been used along the U.S. East and Gulf Coasts to reduce impacts of coastal flooding, and design standards or levels of protection that should be adopted.
For more information on Dr. Baecher, please visit his web profile.
For more information on the National Research Council and their efforts in coastal protection, please visit their website.
Published July 19, 2013