Amde Named Editor-in-Chief of International Journal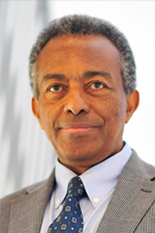 Department of Civil & Environmental Engineering Professor Amde M. Amde was recently named Editor-in-Chief of The International Journal of Advanced Structures and Geotechnical Engineering. The journal, envisaged as a refereed international publication of Basha Research Corporation, covers a wide variety of sub-disciplines of advanced structural engineering including Advanced Design of Concrete Structures, Earthquake Engineering, Pavement Design, Soil Dynamics & Machine Foundations and Wind Resistant Design of Structures.
Amde is a well-known expert on civil infrastructure systems, structural mechanics and non-destructive testing.
Published March 20, 2014