CEE Guest Speaker Seminar: Dr. Boo Shan Tseng
Wednesday, February 8, 2023
12:00 p.m.-1:00 p.m.
Martin Hall, Room 1179


bvk@umd.edu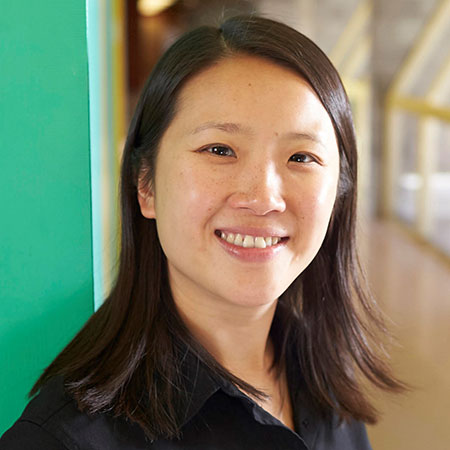 The Department of Civil and Environmental Engineering at the University of Maryland (UMD) presents CEE Seminar: Friends in Town, featuring Dr. Boo Shan Tseng, associate professor and graduate coordinator in the School of Life Sciences at the University of Nevada Las Vegas. Dr. Tseng will deliver a talk entitled "Methods to study Pseudomonas aeruginosa biofilms."
Abstract
Impacting industry, agriculture, and human health, aggregates of bacteria, called biofilms, have both beneficial and detrimental effects on our environment. Bacteria form biofilms to protect themselves against a variety of stresses. Key to the resilience of biofilms is the heterogeneity of the cells and the self-produced extracellular matrix that holds the biofilm together. In this talk, I will discuss the methods we have and are developing to interrogate biofilm physiology, using Pseudomonas aeruginosa as our model biofilm organism. Overall, better understanding of the biofilm at a molecular level will aid in the development of technologies that will allow for the manipulation of biofilms to benefit humanity.
Bio
Dr. Boo Shan Tseng is an Associate Professor and the Graduate Coordinator in the School of Life Sciences at the University of Nevada Las Vegas. She received her BS at MIT and her PhD at Rockefeller University working under Dr. Hironori Funabiki on eukaryotic chromosome segregation. Dr. Tseng transitioned to studying biofilms of the opportunistic pathogen Pseudomonas aeruginosa as a postdoctoral fellow with Dr. Matthew Parsek at the University of Washington. She started her faculty position at UNLV in 2016. The Tseng lab mainly focuses on biofilm physiology and envelope stress response in Pseudomonas aeruginosa.