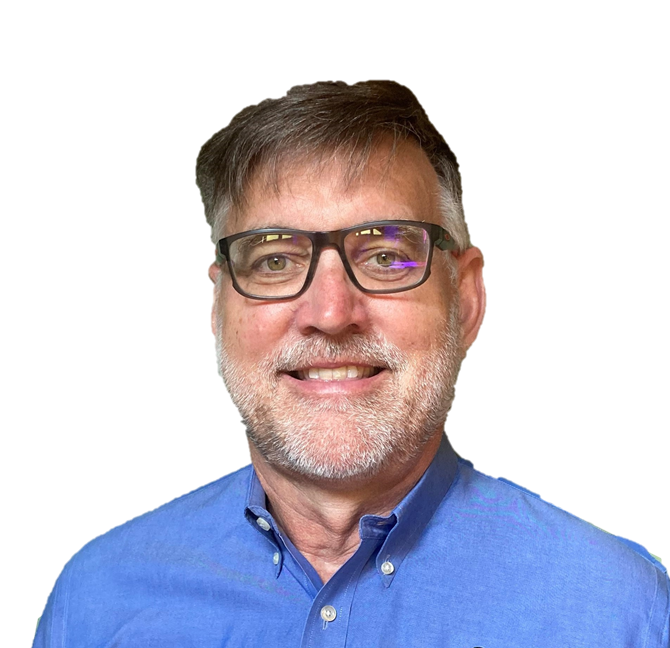 Driessnack, John
Lecturer

Civil and Environmental Engineering

Website(s):

Professor John D. Driessnack, PfPM (USAF LT COL ret) specializes in solving wicked problems by combining his industrial engineering and institutional economics education along with his 35 plus years of project/program/portfolio leadership and management. 
John has a deep understanding of Performance Management, including Earned Value Management, having utilized it to rebaseline the Global Broadcast System (GBS) ACAT 1D program as the Air Force Program Manager.  He also developed the only billion dollars plus earned value system within the FAA to manage the Surveillance Broadcast System (SBS).   He has numerous other experiences with Performance Management. 
John is currently the Executive Vice President of the College of Performance Management (CPM), since Jan 2020. Selected at President for Jan 2022-24.   John was selected and volunteered to be on the core committee for the new ANSI Standard for EVM, ANSI/PMI-19-006-2019.  He is currenlty on a committee reviewing the next update to  the ANSI Standard for Program Management, ANSI/PMI-08-002-2017.   He has worked on NDIA Integrated Program Management Division working groups for over 20 years and was instrumental is development of the integration of EVM and Risk Management within the NDIA Application Guide.
Professor Driessnack has Adjunct Professorial Lecture appointment at the American University School for Public Administration as well as the American University Key Executive Leadership Program since 2007.  He teaches a master level introductory class to Project Management.  He also has an appointment as Lecturer at the University of Maryland, Clark School of Engineering, within the Project Management Center of Excellence since 2020.  He teaches the introductory class for Project Management for engineers.  John also has taught at the Defense Acquisition University for over 20 years and is currently a intermittent Professor focused on Leadership, Project, Program and Portfolio Management, Earned Value and Financial Management.
New Institutional Economics (NIE) within a Public Choice environment 
Application of NIE and Public Choice economic theory to Department of Defense, and US Federal Government in general, capital planning and execution efforts.  The approach utilizes the Structure-Conduct-Performance (SCP) paradigm of strategy to theorize how capacity and capabilities within the DoD can be affected by the structure.    See Publications for papers in this area. 
Portfolio, Program, Project, and Performance of capital planning and execution
This effort focused on how Portfolio, Program, Project, and Performance of capital planning and execution are affected by the understanding of wicked problems through leadership, stakeholder, and technical evolving/best practices within ANSI/ISO and other knowledge. 
Note - this is has funded DoD research with the Univ of Maryland (see Projects)
UMD Research proposal - 69185.   Depart of Defense, Acquisition Innovation Research Center (AIRC) Project WRT-1057,  July 2022 to Mar 2023. Projet is titled, Capability, Mission, and PEO (CMP) Portfolio Performance Analysis and Visualization
Phase 1 of 3 phases (Phase 1 - $350K, 9 months;  Phase 2 - $250K, 6 months, Phase 3 - $300K, 9 months).  
Project Description. 
The project goal is to expand and enhance capability and performance management insights across DoD acquisition programs, including at Mission and Program Executive Officer (PEO) portfolio levels.   As part of the AIRC collaborator network, the UMD Project Management Center for Excellence team will develop, validate, and prototype methods and tools that guide and support performance management for DoD programs.  
ENCE 320  Fall 2020 to Fall 2021
Books 
The Guide to Lean Enablers for Managing Engineering Programs;  Oehmen, Josef; Oppenheim, Bohdan W.; Secor, Deborah; Norman, Eric; Rebentisch, Eric; Sopko, Joseph A.; Steuber, Marc; Dove, Rick; Moghaddam, Kambiz; McNeal, Steve; Bowie, Mark; Ben-Daya, Mohamed; Altman, Wolf; Driessnack, John; Joint MIT

‐

PMI

‐

INCOSE Community of Practice on Lean in Program Management, May 2012

Project Management Institute. 2019.  The Standard for Earned Value Management,  ANSI/PMI 19-06-2019.  Project Management Institute, Inc,  14 Campus Boulevard, Newtown Square, PA; ISBN: 978-1-62825-638-3
Articles
King, DR., Driessnack, J. 2007. Analysis of competition in the defense industrial base: An F/A-22 case study, Contemporary Economic Policy, 25(1): 57-66..

Driessnack, JD, King, DR. 2004. An Initial Look at Technology and Institutions on Defense Industry Consolidation, Acquisition Review Journal, 35: 63-77.

King, DR, Driessnack, JD. 2003. Investigating the Integration of Acquired Firms in High technology industries: Implications for Industrial Policy. Acquisition Review Quarterly, Summer: 260-283

Driessnack, John D, Patrick Barker, "PEO AICS and PAINs, DAU's Senior Dynamic Cross-Functional Multi-Program Leadership Simulation." NPS Acquisition Research Program, Proceedings of the Seventeenth Annual Acquisition Research Symposium, April 2020

Driessnack, John D, "Unique Transaction Costs in Defense Market(s): The Explanatory Power of New Institutional Economics." NPS Acquisition Research Program. Proceedings of the Seconded Annual Acquisition Research Symposium, May 2005

Driessnack, John D., 2004 "US Military-Industrial Complex Transactional Cost Analysis integrated with Public Choice tenants: Air Force Tanker Lease Case Study, "Western Economics Association International 79th Annual Conference, July 2004, Vancouver, Canada.

Mahon, Charles R, Driessnack, John D.,  "Winning in the 21st Century, Command by Negation within a Portfolio, Program, Project Structure, A Point Paper to the Section 809 Panel," Project Management Institute Acquisition Point Paper, September 2017

Driessnack, John D., "Time to Update OMB Capital Programming Guidance," Project Management Institute White Paper, February 2017

Driessnack, John D., Evans, Brian M., "Most-Likely Sum, Not Likely the Most-Likely." The Measurable News, Fall 2006, 10-13.

Guest Editor, Acquisition Review Quarterly, Edition 33, Spring 2003, Special Edition on Risk Management, including the introductory article.