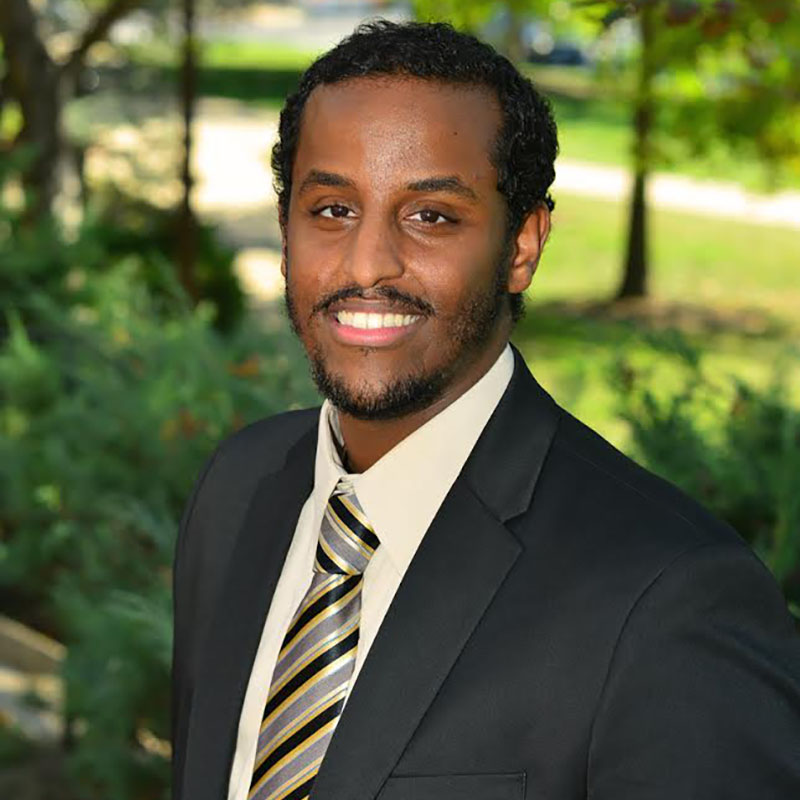 There's a huge wealth of knowledge available to students through professors.
Fall 2016
Yonis is a senior civil engineering major graduating this semester (Fall 2016). He transferred here two years ago from the College of Southern Maryland, where he got his associate's degree in engineering, and says pre-transfer advising helped make the transition smoother. He is specializing in the geotechnical and structural track. Yonis says he was inspired to pursue civil engineering by his uncle, a Civil Engineer who was educated in in Italy and whose work benefited people in Africa. Yonis says his uncle showed him "the big impact you can have" as a civil engineer, so he decided to follow in his footsteps.
For the past two years, Yonis has commuted to campus from Waldorf, Maryland, but he has still found time to get involved in some department organizations, including ASCE and Chi Epsilon, the civil engineering honor society. Of Chi Epsilon, he says, "They do a lot of great things to get students involved in professional organizations." He attended Chi Epsilon's career fair both years, and both years he ended up with an internship as a result. His first internship was with Harkins Builders, where he had the opportunity to see the renovation of an apartment complex; the second was with Donohoe Construction, where he helped with development of a new hotel. In his spare time, he loves to watch sports and go to football games—"I'm a huge Ravens fan," he says.
Yonis says his favorite thing about being a civil engineering major here at UMD is "getting that real world experience in the classroom." He observes that when professors are teaching a theory, they bring their own work experience in to illustrate it. "There's a huge wealth of knowledge available to students through these professors," he says. For example, he says the detailed knowledge he gained in ENCE 340, Fundamentals of Geotechnical Engineering, was of great practical value in his most recent internship. Another thing he appreciates about the department is that it "challenges you and brings out the best in each student." He also says it is "absolutely" a place that fosters a positive, diverse environment for underrepresented minorities in Engineering.
After graduation, Yonis plans to work for a general contractor doing project management. He is thinking of eventually going on to get his master's in project management or structural engineering, possibly here at UMD. "This school has done so much for me," he says.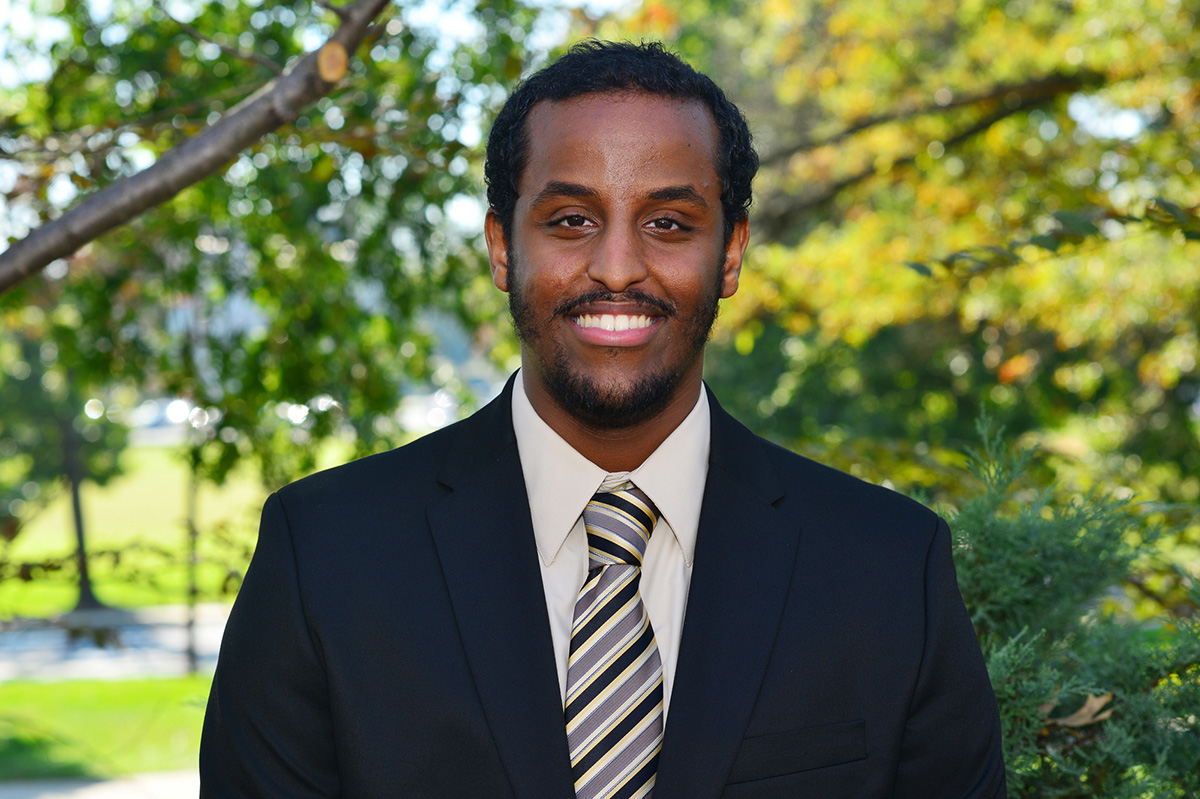 Top