Study Abroad Testimonial: Luke Matanin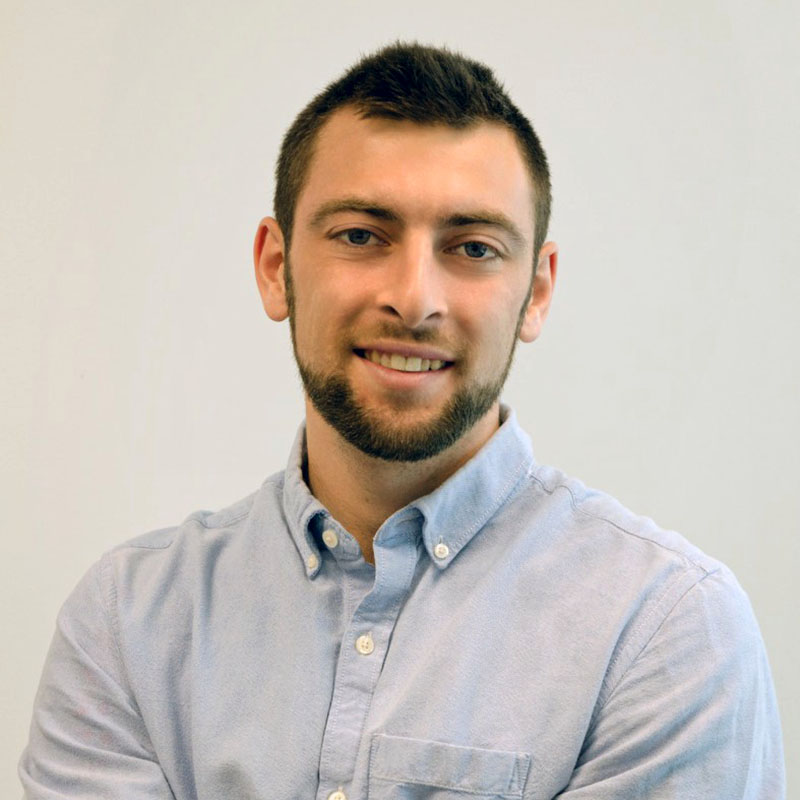 I find that diving headfirst into something is really the best way to learn about it.
When Luke Matanin took ENCE489G in Greece during his 2018 spring break, it was his first international experience. "I'd never been out of the country," he says, adding that the opportunity to go abroad was one of the reasons he wished to take the course. Additionally, it would provide him with a chance to get ahead in his studies.
In Greece, the students worked on a project to redesign a city square, including its roadway, stormwater management, and transportation options. For example, they decided solar power would be a good option for charging stations for cars and bikes. He appreciated the challenge because, he says "I find that diving headfirst into something is really the best way to learn about it. This program forced us all to dive in and learn as much as we could in the short amount of time we were given." He states that one of the main things he learned was "how difficult it is to integrate all aspects of sustainability—environmental, societal, and economic" when you are new to the society in which you are building. He also observes that the design project "made us put real-world calculations to use to try to design something for a real-world application. It wasn't textbook learning or learning from a lecture. It was learning from doing, which is all the better."
Luke also enjoyed the discussions with panels of engineers on how they incorporate sustainability into their work as he says getting their professional "engineering insight" helped broaden his knowledge of sustainability and infrastructure. He also found a visit to a subway excavation site "very interesting," saying: "Since I have worked on a handful of projects through my internships, I was really able to relate to the significance of this visit and ask valuable questions." His favorite experience of the trip was visiting Hydra Island as part of a three-island tour; while there, he went swimming and hiking.
Luke says that the Greek people he encountered mostly seemed friendly and that he quickly learned a fair amount of Greek vocabulary just from immersion. He says he enjoyed the "laid-back lifestyle" he noticed there, observing: "The way of life is slower over there. I enjoyed it. Here in American everything is so fast-paced, and we don't get a chance to really take a break and enjoy life." He also appreciated the food, which he says was affordable and abundant, as well as the opportunity to discover new places. "My favorite way to explore a city is to go running in it," Luke says, so he would go for a run in the morning and then, when there was free time, go back with some fellow students to show them the places he'd discovered.
Luke says that he would strongly recommend study abroad experiences like this to other students. "I had a chance to explore another country and it broadened my view of the world on a social, economic, and environmental level," he says. His advice to others who take similar trips is to go out and explore as much as possible and to get layovers both ways if possible to add extra opportunities for exploration. He also says, "Don't budget yourself too low," as he advises making the most of your time abroad to get the full experience. As for Luke himself, he says he definitely hopes to return to Greece.
Top